Thanksgiving vacation for the kids is always a great thing…for them. Since I work Monday through Friday I don't see much of the kiddos when they are out of school. Crystal on the other hand works Tuesday through Friday and is able to take the kids to work with her during the times when they are off. We packed iPods, DS's, coloring books, action figures and baby dolls in hope that this would keep them occupied for 5-6 hours.
Since Crystal is off on Mondays the kids and her stayed at the house on that day. Tuesday rolled around and I called her after they had been there for a couple of hours and when she answered the phone it didn't even sound like her. The kids had been fighting, arguing, and being extremely loud in an office setting.  We are so thankful though that she works in her father's office and he tolerates it a bit.  I told her to just hang on and the day at the office would be over soon enough.
The second day rolled around and she sounded like she wasn't going to make it out alive because the kids were frazzling her nerves so bad. Thank goodness this would be the last day before Thanksgiving on Thursday because she would have been searching for flights to Dalaman to get as far away as she could and relax without the sound of kids haunting her earholes.
These kids do not listen at all. They are not scared of us at all when we threaten to punish them. They just laugh and point at us when we get on to them. I have no idea what next summer will hold when all three kids may be taking a trip to the office. We have to get through the Christmas break first!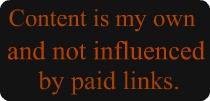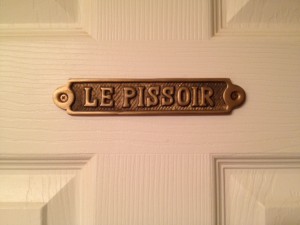 We have been in the same house for almost six years now. During this time in the house I have always found the little "Jack and Jill" bathroom between the two kids rooms to be quite humorous and appalling at the same time. Appalling because it is only a toilet and a sink in a small confined area. Humorous because it is furnished with the smallest vanity and toilet I have ever seen in my life. I think that they went to a bathroom vanities sale for people from the land of Oz.
Whenever I see my kids at the sink that is exactly the perfect size for them it makes me chuckle. I just wonder what happens if we stay in this house for many more years when my kiddos start to sprout up and then look like Luke in Yoda's hut bumping around in a area too small. I have thought before about replacing some of the fixtures in the bathroom but replacing the toilet seat is as far as I have gotten.
The toilet in the bathroom runs mysteriously every once in awhile and I can't figure out why. In the case of the water wasting toilet I should probably look into eco-friendly bathroom furniture so that my money doesn't get flushed down the drain…har har. Another bad thing is that the small area has carpet in it. If you have little boys under the age of…oh..I don't know…twenty then you know that carpet in a bathroom is not a good idea. After writing out all of these things I think it is time for this bathroom to get some upgrades and finally grow up!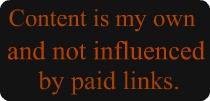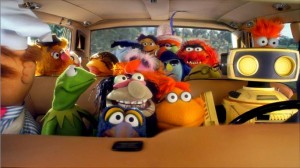 I know some of you will be traveling this week for Thanksgiving and if not then go for a long drive so that you can play the game that I'm about to throw atcha'. Hopefully you will all have seen The Muppets on November 23rd so the trips to the grandparents house can be a fun-filled way to carry on your Muppet love.
See if you can spot:
5 Kermit green cars
1 Person who looks like a relative of Gonzo's
3 People who look like they just stepped off the Electric Mayhem Band bus
4 of Miss Piggy's biggest fans. How can you tell? Easy, they could be
Singing to themselves
Fixing their hair in the mirror
Blowing kisses to you through the window
Blowing kisses to themselves in the mirror
2 Bumper stickers that are so funny, Fozzie Bear would add them to his act
4 People wearing suits they stole from Statler and Waldorf
3 Cars that are so patriotic, Sam the Eagle just might be driving them
Bonus:
Sing the chorus of "Mahna Mahna" or "Rainbow Connection" at a red light or while driving through a tunnel
Find a license plate from Smalltown, USA (or at least one that is red, white and blue)
Find the letters of Disney's "The Muppets" in license plates

Hope you all have safe travels this next and don't each too much!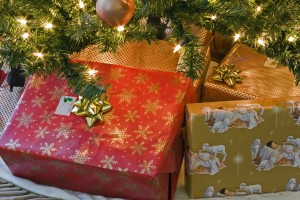 Christmas is on it's way indeed. I have been picking my kiddos brains daily on what they might like Ole' Saint Nick to bring them on the big day. The boys flocked to their usual Transformers, Imaginext, and XBox games. Taylor, on the other hand, is an eight year old that is finally getting into playing with toys like eight year old girls should. She has never been one to play with toys alot and even when she did it was not for an extended amount of time. So this year when I asked her what she wanted she said that she wanted Barbie gifts, makeup gifts, and a a few Kinect games.
It really thrills me like nothing else that she has embraced the activity of using her imagination to take things made of plastic to create grand scenarios that revolve around a woman that loves fashion and can have any job in the world she wants. Honestly I played with my action figures at least until I was around 14 or 15 years old and still collect some series today. I think it is very important for children to play with toys some time or another to keep their imagination free of cobwebs.
This year I am actually setting up online wishlists that the kids can go and add anything they want to their list for other family members to pick up. The gifts go on the list and when the items are purchased they come off of the lists so there will be no duplicates. Then you won't get those awkward looks and outbursts exclaiming that they have that particular toy already. So everyone else can pick up the toys and games and all I have to do is pick up a truckload of discount makeup to last her till next Christmas. Who am I kidding she will put so much on I will have to refill her supply at Easter.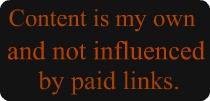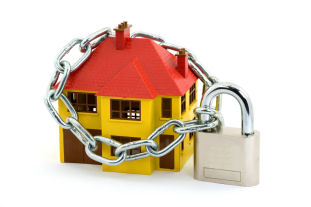 Seriously I do not think we are ever going to get to move. It has been almost a year now and we still are residing in a house that is too small for our family. The boys love sharing a room and Taylor sleeps in their room every night. They all pile up on their bunk beds and Taylor never wants to sleep in her room. I know she will get to a certain age that she will want her privacy and they will all need a break from each other but for now….it's really cute.
I am getting very restless as the months go by and our house still sits. It's not like we are making it so difficult because we only want to move about a half hour away. We aren't spending a ton of time going back and forth looking at real estate in Utah, getting the skinny on a condo L.A., or checking out a flat in New York. We know what we want and already and have several homes picked out…it's just getting rid of this one!
In addition to the space on the inside lacking, I think we could definitely cut down on the space outside.  We have a little over two acres and we treat all of it like we live in a residential neighborhood.  In all actuality we live in the country.  Feed stores, diesel duallies, and a good bit of good 'ol boys..but their meanin' no harm.  We want to live on a Park's Edge not a pond's edge.  We want to have stores that sell gourmet sausage and not be forced the neighbors year old frozen dear sausage.  Its's seriously time to find another realtor that is in touch with reality.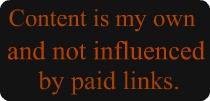 One of MY most anticipated movies gracing the big screen next year is The Avengers. Here is the new trailer just released and the film hits theaters on May 4, 2012. Check out and make sure to "Like" MARVEL'S THE AVENGERS on Facebook: http://www.facebook.com/MarvelsTheAvengers
Marvel Studios presents "Marvel's The Avengers"—the Super Hero team up of a lifetime, featuring iconic Marvel Super Heroes Iron Man, The Incredible Hulk, Thor, Captain America, Hawkeye and Black Widow. When an unexpected enemy emerges that threatens global safety and security, Nick Fury, Director of the international peacekeeping agency known as S.H.I.E.L.D., finds himself in need of a team to pull the world back from the brink of disaster. Spanning the globe, a daring recruitment effort begins.

I have been flying quite a bit these days in some airplanes. I went from not flying in them for over twenty years to flying a handful of times in three months. The kids started asking when they could go on an airplane so Crystal and I started thinking about maybe surprising them with one (a flight not an airplane). Crystal flies a ton so I thought she should use her expertise and get her tocompare flights for all of us to go somewhere.
You know when you go to a amusement park or a buffet and you pay a reduced price for a child under a certain age? That does not "fly" with airline companies. I guess that theoretically I am paying for the seat and not the person, but don't you think that they should have a little section with tiny little seats for tiny little people under 10 years old and with a tiny little price?  I better make sure I pack some extra undies for them with that huge double surprise.
Also, you've gotta go someplace where everyone will like going to. Sure we could jet off on a European romantic getaway with some cheap flights to Italy or wake up with a view of the eiffel tower from a hotel in Paris…but I don't think the kids would be too keen on the idea of that. So, we are taking a surprise flight in a week from now to Florida to have a one day DisneyWorld getaway and be back in time for school on Monday morning. I am definitely going to video their responses and I will most certainly be posting those to the site.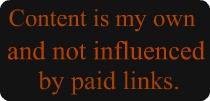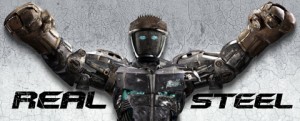 Most of you saw from all of the tweets and Facebook posts that Crystal and I spent a week in Los Angeles. During that time we went and saw Real Steel and I told you all about that. What I didn't tell you all is that we got to interview some of the cast and crew of the film. What really impressed me about a good bit of people that worked on and starred in Real Steel was that they let their passion as parents show in this movie. From behind the camera to being right there across from eight foot tall robots on-screen, different aspects of these peoples real lives were shared with us and what inspired me the most was the stories of their children in and around the film.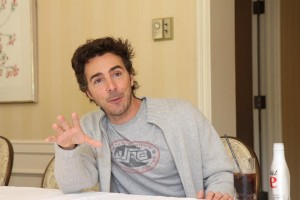 Director of Real Steel Shawn Levy brought his insight to the film and explained that "I don't even really think of the movie as an action movie. I kind of think of it as a father-son movie more than anything else." Those words coming from the dad of four girls, may seem a bit funny. Shawn's passion though was really fueled by the want of a great family film for everyone. "We ended up having this experience where, a family can go to a movie actually together, because as we all know as parents, like, things that are called family films are so often just kind of condescendingly made for the lowest common denominator, and we sit there either asleep, which I've done sometimes, or resentful, or what not." I know I have been there and done that. Fun fact though: Three of his four daughters make an appearance in the film.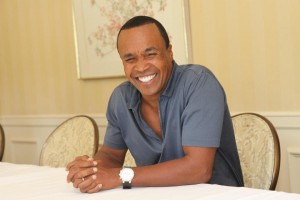 Sugar Ray Leonard was the Boxing Consultant on the film and he shared that his entire family (including his movie loving mother-in-law) caught an advanced screening and truly adored it. He shared some of his advice that he gives to his children and I thought that the "boxer-dad" got it so right. He told us "You know just continue to be a fighter outside the ring and continually dream and reach for your goals and don't ever believe you can't become something because someone tells you, you can't.  Because that happens all the time. People don't want you to succeed because they can't succeed." Some words that really rang true to me being a father and yet also a son was when he shared "I stress to kids to be a leader not a follower." Sugar Ray also shared that we need to try to always be their in our kids greatest battles "To let them know that it's okay to talk to 'em about whether it any problem."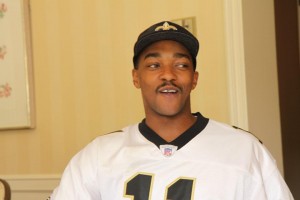 Anthony Mackie played "Finn" in the movie and he shared a bit about his relationship with his family and how they interact with his work life. I think it is awesome the way he doesn't like to bring the family to a set and said "No, I don't, I don't like the whole circus of presenting my family."  When asked why he doesn't really care that much to have them come on set he explained "I don't like that. You know, it just…it makes me feel weird like they're on display. Like who's that? That's my family. Oh. You know, throw 'em a cookie or something. It's just weird." Very respectful of a very good dad and a very funny man.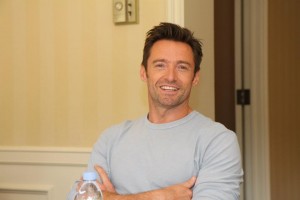 Hugh Jackman who plays "Charlie Kenton" in the movie. I knew that he did have kids in real life and I really wanted to ask him a question from one father to another. He blew me away when I asked him the question about his performance onscreen "Is it easy to just let that genuine father emotion come out that you have?" He followed up with "First of all I played a father on screen and I found all the emotions very easy to acts– like real easy." We also asked what was it like having to be kinda rude to a kid onscreen and really be frustrated with him and what did he tap into to get to that point. e shared with us an answer that had a great peek into some Hugh Jackman parenting. He said "I had to be mean to him and Shawn encouraged me to go for it. They're like, "Really?" When you have kids, there are times lines come to your head. Like you wanna say something when they frustrate you. And sometimes you do let it slip and you feel bad for like a week. Right? But almost every day there's something you wanna say that you shove deep down. I've walked out of rooms before I've been so frustrated. I remember going out and like punching a pillow on my bed, like I'm so frustrated, you know. Like sometimes if you don't wanna show them. So for three months every day I got to say it!" Sounds like perfect preparation to me Hugh!
I hope you guys checked out the movie Real Steel this weekend and if you haven't you'd better go and see what you are missing.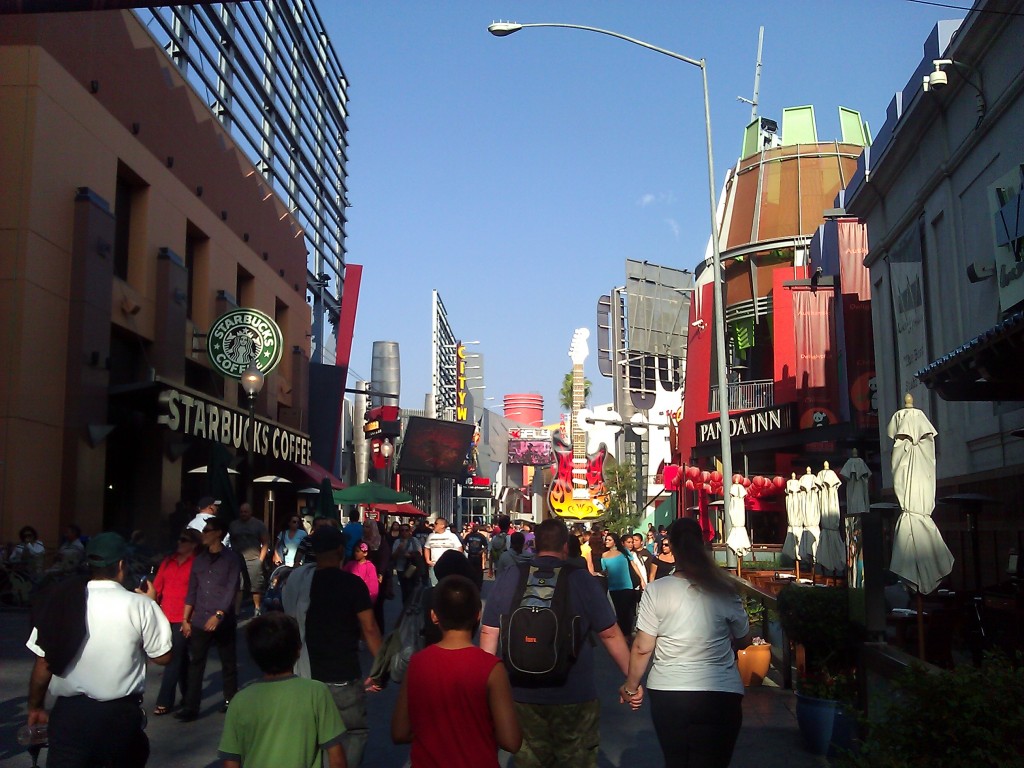 We arrived in LA on Saturday and I could not believe that sunny California was so cloudy when we landed! After awhile it seemed that the city's little joke that it was playing on was over and the clouds blew away. This city is big and it is a great deal different than back home in Houston. I really like it so far and am really anxious to go and do all of the things that Disney/Dreamworks has in store for us.
On Saturday night we saw a screening of Real Steel and (I know it sounds redundant but I can't say anything else about the movie until it's release) I thought it was a solid movie.
Today we get to meet Hugh Jackman ("Charlie Kenton"), Sugar Ray Leonard ("Boxing Consultant"), Shawn Levy ("Director"), Anthony Mackie ("Finn"), Erik Nash (Visual Effects Supervisor), Noisy Boy & Atom Robots & Puppeteer.  It is going to be a super packed day and I hope to get some audio of today's meeting to share with all of you out there.  Also, I really want to try Carl's Jr and In and Out while I'm here since I never have.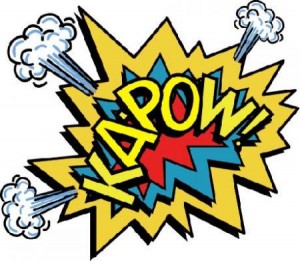 I have always loved reading. Not really diving into several thousand page novels but sitting down and reading short stories, comic strips in newspapers, or one of my favorite…comic books. I used to be an avid collector of the things. Not really a collector to buy and resale for outlandish prices but more of a collector to save and revisit later on for the stories that I really liked and enjoyed. I have started to introduce comics to my kiddos as a way to get them to be more interested in reading. Taylor has recently gotten a kick out of reading some of the Captain Underpants books that are pretty much a longer story set in comic form. Rylan has to have some time devoted to hearing one of us read a story aloud to him as a part to his Kindergarten homework everyday.  As for Peyton, he is going to have to start reading one day.
My comic collection has dwindled down to only four long boxes filled with books. That still is a fairly good amount of books putting my collection at around 850 books. They do still take up some space but two are in the attic and the other two are in the back of my closet. It is a pain to have to go a pull a box out and then search through a couple hundred just to get out one or two books to read daily. Thank goodness for the digital age and gadgets that take advantage of it. These days what I have been doing is taking a digital copy of a comic book and then throw them onto the iPad. It makes it a whole heckuva lot easier to just move individual issues to it or even combine pdf files to have a larger story or even a complete run of a series.
I also like that I can go and scan some of the old issues that are a bit brittle and not for little hands and then put those on my computer. After that I just move them into a pdf converter and viola! It just really feels cool that the very same comics that I grew up reading and enjoying are now here for my kids.  I do like to keep the fun in comic reading though as every once in awhile I still go by the comic shop and bring some copies home for them or even letting them pick out a book off of the rack at Toy's R' Us since they do actually still carry copies these days.  I do, however, still find them torn up all over the floor in their room the next day!