There's just something about brand new parents. I love seeing and hearing about them starting down the long, never-ending road of parenting. From the pregnancy adventures to stories of the patience-testing toddler years, so many smiles are had during these times.
But there is one time in particular that I really dig.
The excitement as new parents experience things for the first time that they have only read about and heard second hand from other parents.
Yeah, yeah, yeah. All that is great but what I REALLY love hearing about is all of the horrible, messy, stinky, aggravating, and overall sucky things that happen to parents. The sheer terror in never knowing if your going to get just a burp or a full fledged Exorcist re-enactment. The dread of diaper changing as you hear the flatulent explosion that happens inside that bundle of previously unblemished diaper. The bewilderment of how all of a sudden your little blessing's poop went from mustard consistency to looking like a cross between a melted Milky Way bar and beef stroganoff. And worst of all, the agonizing thought of if you will ever be able to catch up on sleep again.
Sleep during this time is rough for a parents. As parents, we need our sleep to be able to function to the fullest for our families. I had the opportunity to help out a new family with the gift of sleep because of my partnership with Pampers.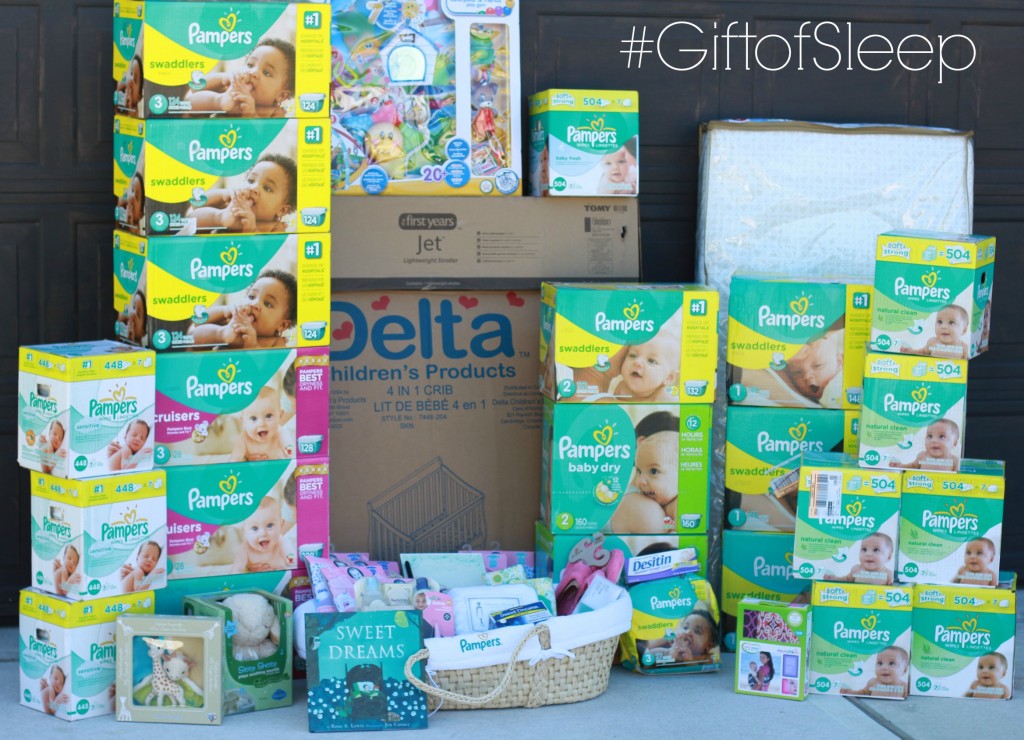 Hopefully, after all of this "Pamper-ing", these new parents can get some sleep and rest up, because they are gonna need it with all of the diapers they are going to change.
Podcast: Play in new window | Download (Duration: 20:51 — 19.1MB)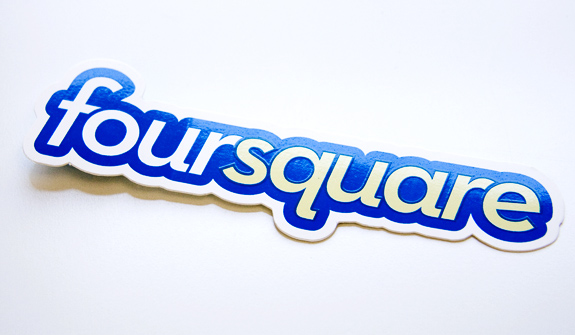 I think I need a step program. Maybe I need to attend meeting for people with addictions. Maybe I am in need of an intervention. I might even need a watchdog to look over every move I make. You see…. I am addict. I am an addicted to Foursquare.
Not the game played on asphalt that uses little squares and a big red playground ball. No. I'm talking about the app that you have on your mobile device. Foursquare is an app that allows you to "check in" to any type of venue, business, event, restaurant, attraction, museum, grassy meadow, pothole, or house on the planet. You get awarded points for checking in and then are pit against your social friends in a battle to see who is the busiest body in your circle. You can unlock badges, then different levels in the badges (example: I am a Level 5 Mexican food master) and then finally when you visit a place the most you become the mayor. I never thought about running for an office but obviously Foursquare thinks that I need to bring some sort of authority over to the Toy's R Us near me.
It started out as something innocent…doesn't it always? I checked in to a few places and kinda got a cool sense of that I was out on the town and contributing to the social atmosphere with my awesome check in's. My wife then got the app and we started checking in together. We got extra points for checking in at the same time, going into the same places, returning together at places. Then I noticed that other people had visited some of the same places I had. Then…I noticed that they…stole…my…mayorship from me. I would not stand for this. They thought this was a game and I was not playing around.
I checked in everywhere I could. Night and day. I was getting obsessed. The more I checked in, the bigger the target got on my back. I was sick to my stomach at the thought of logging in and seeing how many red-numbered notifications I had of someone stealing a place from me, becoming mayor, or worse….a friend request of someone who undoubtedly would one day aspire to steal what I had won. Nothing is worse that to log in and see that your wife has stolen five mayorships in one trip to the mall.
I am doing better now. I don't have to check in to places in my house like the couch, the bed, or even the attic just so I can hold on to mayorships much anymore. When I see someone checking in to one of my places I just put my phone away and daydream about smashing their phone with a sledgehammer.

I know it's been awhile since new episodes and I have plans to do more but first I wanted to release what I recorded right at the turn of the year. So even though these are talking about things around Christmas time I still think that they are worth putting out. Also, now that my wife is un-pregnantizized I can get back to doing things on a regular cycle just like her!
Enjoy!

Podcast: Play in new window | Download (Duration: 24:18 — 22.3MB)
I know this may be a strange combination to hear together but I think my new favorite Christmas song is Cee Lo Green's rendition of "Mary Did You Know". It, combined with a preview of an upcoming series that I really am truly excited to see, brightened up my weekend.
"THE BIBLE" is an epic 10-hour television series produced by Roma Downey (Touched By an Angel) and Mark Burnett (The Voice, Survivor, Shark Tank, Celebrity Apprentice) premiering on 3/3/13, and Blu-ray and DVD soon after.
Check out THE BIBLE on Facebook here:  
https://www.facebook.com/BibleSeries
 and Twitter 
@bibleseries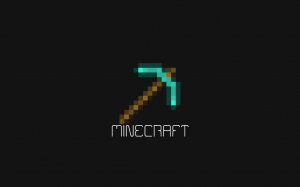 I have seen my son rip through games like the best of them. Assassin's Creed, Call of Duty, Diablo III he is a born gamer. I take blame for that. He has even started looking at games for story content and level of graphics. He knows what he likes and what he doesn't. He also plays MMOs along with me, so there's a whole different level of gaming skills required. But long before video gaming he always enjoyed building things. He would prefer the large Duplo Blocks to standard Legos, because they built bigger, faster. So it shouldn't have been a surprise that he loves the game Minecraft. If you haven't seen this game, it's all cubes… everything. Building blocks, trees, farm animals, even your character is made up of squares and the game play is to simply create cubes to build. I myself don't see the attraction, but he loves it. I've even caught him watching YouTube videos about the game, on his Kindle, while playing the game. From simple huts, to a full-blown cathedral, or to massive roller coasters, his gaming time is spent creating. The game seems easy enough to learn, I would recommend this for any child's game library.
Happy gaming and watch out for Creepers,
Brian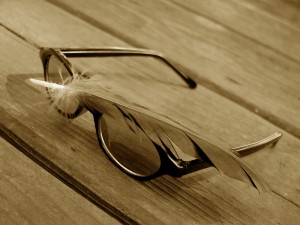 Can you see all obstacles in your way? Gone are the dark clouds that had you blind? I know it's just a song. But, what if you or one of your family members sing this song and think "…I wish!"? Many, many people go through life and not even realize that they have a vision issue or if they do…don't ever deal with it the right way. My mother-in-law for instance…52 years old and never had a proper pair of eyeglasses even though she knew she had vision issues. She just kept on like many do and kept buying those cheapo glasses from the drug or dollar stores. After all of those years we finally convinced her to go get her eyes checked.  After the exam and frame selections were done it totally changed the way she "looks" at everything now.
Little Eyes Can Have Big Problems
What about the rest of YOUR family? School is back in full swing and after school sports and activities are underway. Are you looking for the signs or even aware that our kiddos may have a vision issue? Squinting, red-eyes, headache complaints, irritability when doing close work, turning or tilting head to see better, and even uses finger to maintain place while reading? I had no idea on some of these and these are just a few!
The folks at VSP Vision Care believe that a comprehensive eye exam is one of the most important ways parents can give their child the best chance at success for the school year.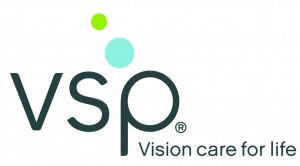 About VSP Global
VSP Global includes VSP Vision Care, the largest not-for-profit vision benefits and services company in the United States with 58 million members; Marchon Eyewear Inc., one of the world's largest manufacturers, designers and distributors of quality fashion and technologically-advanced eyewear and sunwear; Eyefinity® which offers innovative solutions and the premier management software and technology to improve overall practice management and patient experience; VSP Optics Group, industry leaders in new technologies, production processes, service and logistics.
According to VSP optometrist Ryan S. Nakamura, OD, of Natomas Optometry in Sacramento, Calif., the following are three reasons why a comprehensive eye exam should top students' and parents' school year checklists:
One in four children has an undetected vision condition
A child doesn't know what good vision is if he or she has never experienced it. Because eye health plays a major role in academic growth, it's common for vision problems to be mistaken as a learning disability. Undetected vision conditions can negatively impact learning development and contribute to frustrated students, poor grades and behavioral issues.
Comprehensive eye exams detect what school vision screenings cannot
A common misconception is that an in-school vision screening is a sufficient, comprehensive eye exam. While in-school screenings do help identify some vision problems, such as near and farsightedness, they do not test for all of the problems that a comprehensive eye exam can detect like diabetes and hypertension – both growing health concerns for children. Two of the most common vision problems a screening can miss are eye coordination and lazy eye.
Children's eyes develop rapidly
A child's eyes develop continuously until about the age of seven – making early detection essential in correcting potentially permanent vision issues. Many eyecare professionals recommend a comprehensive eye examination at six months of age, before a child enters preschool, and again before beginning kindergarten, then every year following that. Unfortunately, 76 percent of children haven't had a comprehensive eye exam by age five.
All of these things really opened my eyes up on what I was doing and not doing for my family and our quest for good vision. I hope that you guys take the time and stop on by over at VSP's site and see just how much they can help you and your family get valuable info about the vision of your family as well as money saving deals. They are even giving Daddy Digest readers the chance for one of you to win a pair of designer sunglasses valued up to $200!  So here's the giveaway
Giveaway
One (1) winner will receive:
A pair of  designer sunglasses valued up to $200!  See the selection here!
How to Enter
Visit SeeMuchMore.com and tell me which is MOST important under "Reasons to Enroll" at the top of the page when it comes to you and your family.
Extra Entries Available
After you have completed the first entry, you are eligible for additional entries. Make sure you leave a separate comment for EACH entry. Each counts as one extra entry unless noted otherwise.
Tell me how much you could save from the VSP Savings Calculator
Subscribe to Daddy Digest by reader or email.
Like me on my Facebook Fan Page.
Follow Daddy Digest on Twitter AND Tweet about the giveaway. Leave the URL to the Tweet in your comment. You can tweet once a day, but remember to leave the URL to each tweet.

This giveaway will end on November 12th at 10:00 PM Central time. Winner will be chosen via a random number generator. Giveaway is open to US entries.  The winner must contact me in 24 hours to claim their prize. Good luck to everyone!
The views and opinions expressed on this blog are purely that of the blog owners. Any product claim, statistic, quote or other representation about a product or service should be verified with the manufacturer or provider.
Hey everyone! Ryan here and I just wanted to take a few seconds of your day and introduce you to someone new. I have always wanted Daddy Digest to be a hub for other dads to connect but sometimes it is very hard. Some dads would love to even start their own site but they are already swamped as it is trying to take care of children, wife, and life.
Well…here is one of those dads and also one superb writer…meet Brian.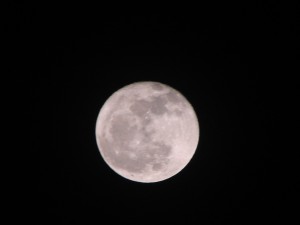 Hey everybody!
Ryan and I met in the online game City of Heroes, as part of the City of Heroes podcast events. The two ofus struck a really geeky sort of friendship, between gaming, podcasts, comic books, and fatherhood.
So I should properly introduce myself. I'm a husband of 24 years, a father of two, (18 and 13), a gamer, and a self published storyteller. I live in Southwest Pennsylvania. My family moved around a bit before settling into life in PA. Many people comment on my mixture of Ohio, New York, and Southern PA accent. (Which is nothing compared to Ryan's Texan accent. IMO.) I have a wide range of hobbies, but I think writing is my one really love best. It only took me 40 years to believe in myself enough to try. I won't be giving up my day job any time soon. Which by the way, after a long and twisting road, I find myself as a Loan Officer for a bank. A far cry from my college major, but its were life led me.
My personal motto is "Life is too short not to laugh." It was this attitude that won me my wife's love, as she'll tell you, (even after 24 years) I'm so not her type. I make her laugh and smile though, and that's all it took. (Well, that and a dinner at Red Lobster.)
That's who I am and I hope to share some of my life's adventures with you.
Brian Moon.
If for some bizarre reason you'd like to contact me, you can find me at:
@Moonlyte on Twitter.
My Storytelling stuff is at:
http://moonlyte.net
Or you can email me at:
Moonlyte01@gmail.com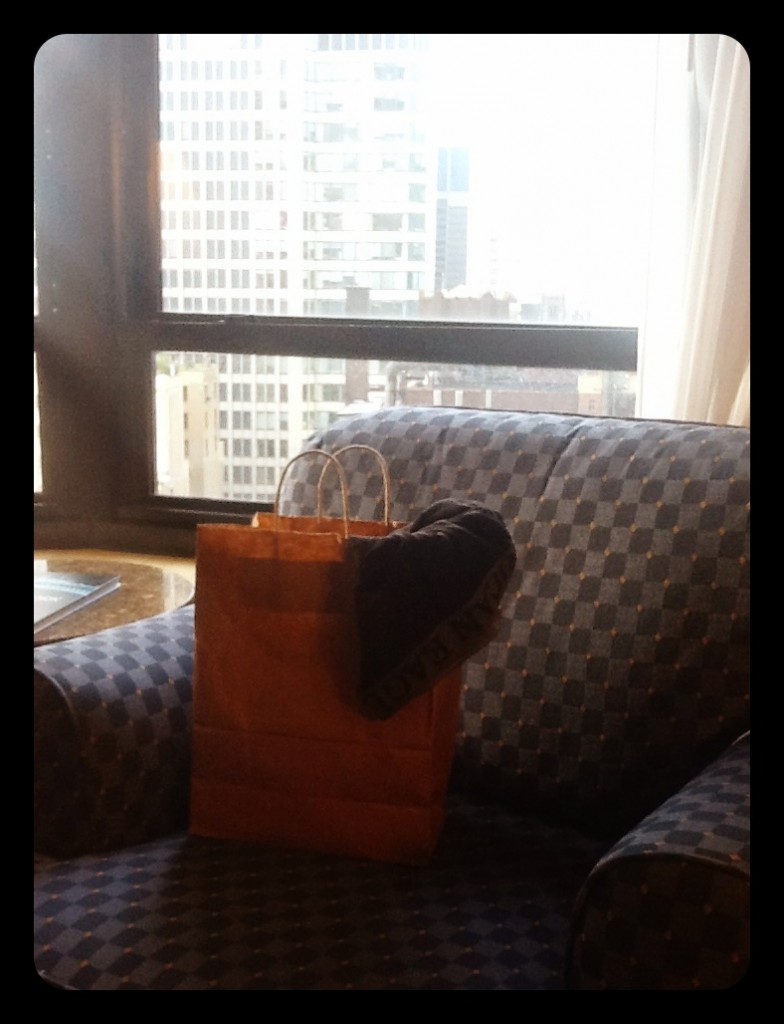 It's one of those things that happen to many of us. We head out on a trip or vacation and think we have everything we need to have a stress free and flawless vacation. Then we get to our destination and found out we couldn't have been more wrong.
We were set to head out for our trip to NYC on Wednesday morning and whilst packing the night before I also tackled some much needed "to be put away" laundry items. We pack, we leave, we arrive in NYC. I unpack (because I like to feel at home) and I notice that I only have one pair of underwear in my suitcase. Not good. I had unknowingly put all the undies away that I needed for the trip while doing the laundry.
So the hunt was on. My wife Crystal and I started scouring Times Square to find my undies fix (that doesn't sound weird at all). We checked seven different stores and came to one single conclusion… dudes must not wear regular underwear in New York City.
I'm not talking boxers, mid-rise boxers, or even anything else. I needed regular old briefs. When I asked many people they replied "whitey tighties?" and I responded with "yes…but they can be other colors…" and then they knew more about me than anyone else shopping there all day. See, I think regular underwear gets a bad rap sometimes.
Most guys grow up going from diapers, to little boy undies, to even really cool Underoo's, and then at some point you could choose some other styles. Not EVERYONE chooses boxers! Likewise, I don't hate on those that don't wear briefs. I am all for equal rights when it comes to whats under your tights.
So, after moving through all of these stores in Times Square my wife just told me to pick something up. I searched and settled on some hybrid of them all. The low rise boxer brief. A imalgimation of all under-types. It was a very comfortable experience after that. But…I still did want to scream at the top of my lungs like Russell Crowe in Gladiator where he says "ARE YOU NOT ENTERTAINED!?!" My exclamation would have been a bit different though screaming "HAVE YOU NOT REGULAR UNDIES!?!"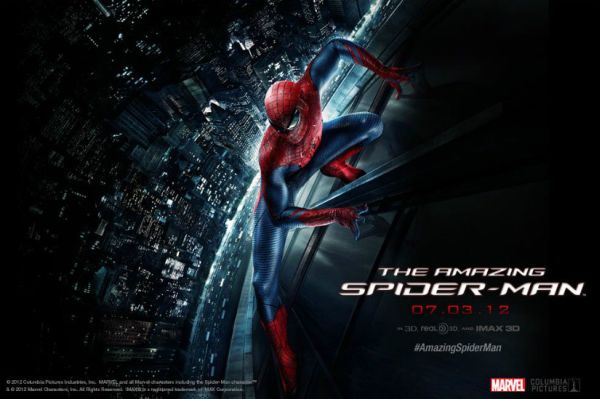 Hello true believers! I am Danny G a 40 year old father of 3 girls who loves everything related to sci-fi and comic books. Growing up as an inner city kid in Houston, I would ride my bike to the local 7-11 convenience store to buy a Coke Slurpee and my favorite comic book, The Amazing Spider-man! Through the years, Marvel would fascinate us readers with many different variations of Spider-man comics. Peter Parker the Spectacular, The Web of Spider-man, Spider-man 2099 are a few of my favorites. With that being said, I am going to give you the "reel low-down" on the 2012 movie release of The Amazing Spider-man.
The Amazing Spider-Man is the story of Peter Parker (Garfield), an outcast high schooler who was abandoned by his parents as a boy, leaving him to be raised by his Uncle Ben (Sheen) and Aunt May (Field). Like most teenagers, Peter is trying to figure out who he is and how he got to be the person he is today. Peter is also finding his way with his first high school crush, Gwen Stacy (Stone), and together, they struggle with love, commitment, and secrets. As Peter discovers a mysterious briefcase that belonged to his father, he begins a quest to understand his parents' disappearance – leading him directly to Oscorp and the lab of Dr. Curt Connors (Ifans), his father's former partner. As Spider-Man is set on a collision course with Connors' alter-ego, The Lizard, Peter will make life-altering choices to use his powers and shape his destiny to become a hero.
The movie follows the original story line of Spider-man much closer and more detailed than its predecessors. It is not a re-make of the original, but instead a different view point from another director's perspective, very similar to the comic books I mentioned above, same characters, just different story lines. Our hero goes through many of the same things as before, such as being bullied, the infamous spider bite, and of course the death of his Uncle Ben. How it all goes down and the way it is delivered in the movie, is what separates this movie from being Spider-man to being The Amazing Spider-man!
From the moment my wife and I sat down with our popcorn, M&M's and Reese's peanut butter cups, we were "reeled" in as the movie took off and never looked back. We opted to view it in 3D and that was the best decision because the imagery and scenes were made for 3D. We dodged and leaned as the images popped off the screen at us so vivid, we were immersed in the story. And it is the story portrayed in this movie that makes it one of the better Spiderman movies made. You learn more about Peter Parker's parents and why he was so smart. You see him build his web shooters and make his spidey-suit out of realistic materials. He is also more agile and uses his spidey-sense more often than before. What's a hero without a nemesis? Least we forget about the villain in this movie, who was extremely well portrayed, the Lizard. The battle scenes are intense, realistic and action packed. They will leave you on the edge of your seat as the3-D images fly towards you and the scenes grab and compel you to cheer on your hero!
All in all, whether you are a new fan or an old fan like me, you will be amazed by the Amazing Spider-man! Until next time true believers, I will keep watching the reels, in order to give you the "reel low-down."
Danny G