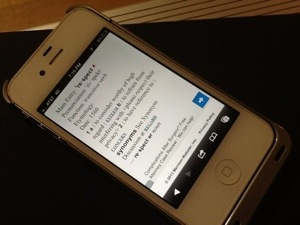 My wife described something that happened the other evening, to me. My father-in-law had asked one of his grandchildren to do something for him. The grandson responded with "bite me." Now, my brother-in-law and his wife were sitting there, but didn't say anything. Evidently, they saw no problem with their son saying that to his grandfather. (They did say something to their son, later.) My wife Sue told my mother-in-law that if I had been there I would have corrected my nephew on the spot, even with his parents there. I had to stop and think about that and Sue was partly right, (don't tell her I only said partly.) I would have said something, but it would have been directed towards my brother-in-law.
A child not showing respect is a pet peeve of mine. I will not let my kids disrespect my wife, or our parents in any way. When they do, (It does happen because they're teenagers.) I correct them and they will apologize for being disrespectful. They know if they cross that line, I will put them back behind it. Being funny is one thing, being disrespectful is another, and its my job as their dad to teach them the difference.
Sue later asked A (my son) if he heard the comment, but he said no. She then asked what would have happened if he had said it. He just smiled and said, "I would have been thrown through a window." (Always the comedian, but respectful.)
Respect goes a long way in a marriage.
Brian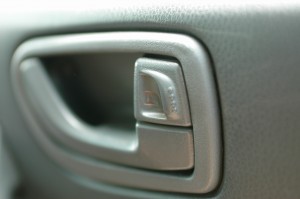 The other day we were going out and my son stopped at my wife's car door. Now I figured the boy was going to pick on her by sitting in her seat and call shotgun. Instead he opened the door for her and then closed it once she was in. Now it's been awhile since I've done that. Not because we're an older couple and I don't do that anymore, but because I've taken to opening the door for my daughter. She sits on my side of the car.
It's evident that they're my kids when it comes to their sense of humor and their love of all things geeky. It's the things I don't really think about, like holding open a door that surprise me. I didn't tell him to and heaven knows he didn't learn it from video games or from TV. So he got holding the door open from watching me. As my daughter was heading into her senior year, she and my wife had a conversation about guys and what she was looking for in a man. My wife told me later that amongst everything else, my daughter said that "he has to make me laugh like dad does, and he has to respect me the way dad respects you."
So it hit home, that the way I treat my wife is the way my son will treat his wife some day. I've taught him to tie his shoes and that DC has better villains, but Marvel has better heroes. What he's really learning is how to live his life and how to treat others, by watching me.
That can be a scary thought.
Brian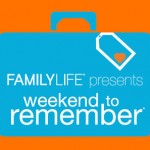 This past weekend me and the Crystal were fortunate enough to be able to have a get-away weekend together. We signed up months ago to attend Family Life's Weekend to Remember. All I have to say is….. Wow! We had a blast spending time together and rediscovering our relationship and how much it means to the both of us. We got there and checked in at around 5'oclock in the evening and then attended an introduction to the weekend from 7-9:30. Then we got some fine dining from A&W/KFC….not so good.
Saturday was filled with a full day of nothing but us and our relationship. It was so amazing to be in a room full of husbands and wives all trying to better themselves and their relationship. The people that were the speakers there were very interesting, hilarious and had no issues with talking about anything or shying away from any subject. We had a date night on Saturday that we wished that would not have ended. By learning more and more from each other during the day through this weekend, we were able to share so much more and talk about things that normally we wouldn't talk about.
On Sunday we split up between the men and the women for an hour and a half to discuss "manly things" and they discussed "womanly things". Now this was fun because we were able to let loose a little bit and listen to the speakers cover things that you wouldn't normally cover with the ladies in the room. I think I might have damaged my kidneys and gained like 5 pounds due to all of the Starbucks that I downed this weekend though. At the end of the weekend, at the very last meeting of all of us, we all had the chance to renew our vows! We did, and it felt really nice to look into each others eyes again….uninterrupted…without kids whining or screaming, and with both of us staring deep into each others eyes, I think we both saw once again the person that we each fell in love with and knew at that moment every choice that we had made, every decision that we struggled with, was the right one and in that instant knew that everything in our little lives was perfect. Always has been…..always will be, as long as we have each other.
This post goes to you Crystal……so blessed to have you!