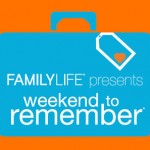 This past weekend me and the Crystal were fortunate enough to be able to have a get-away weekend together. We signed up months ago to attend Family Life's Weekend to Remember. All I have to say is….. Wow! We had a blast spending time together and rediscovering our relationship and how much it means to the both of us. We got there and checked in at around 5'oclock in the evening and then attended an introduction to the weekend from 7-9:30. Then we got some fine dining from A&W/KFC….not so good.
Saturday was filled with a full day of nothing but us and our relationship. It was so amazing to be in a room full of husbands and wives all trying to better themselves and their relationship. The people that were the speakers there were very interesting, hilarious and had no issues with talking about anything or shying away from any subject. We had a date night on Saturday that we wished that would not have ended. By learning more and more from each other during the day through this weekend, we were able to share so much more and talk about things that normally we wouldn't talk about.
On Sunday we split up between the men and the women for an hour and a half to discuss "manly things" and they discussed "womanly things". Now this was fun because we were able to let loose a little bit and listen to the speakers cover things that you wouldn't normally cover with the ladies in the room. I think I might have damaged my kidneys and gained like 5 pounds due to all of the Starbucks that I downed this weekend though. At the end of the weekend, at the very last meeting of all of us, we all had the chance to renew our vows! We did, and it felt really nice to look into each others eyes again….uninterrupted…without kids whining or screaming, and with both of us staring deep into each others eyes, I think we both saw once again the person that we each fell in love with and knew at that moment every choice that we had made, every decision that we struggled with, was the right one and in that instant knew that everything in our little lives was perfect. Always has been…..always will be, as long as we have each other.
This post goes to you Crystal……so blessed to have you!
Comments