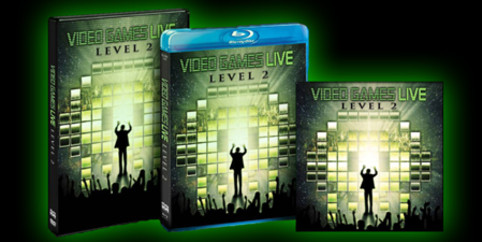 Most of you know I like video games. My whole family likes video games. One thing that most all of us have had happen is we have gotten a video game theme stuck in our heads. Like singing at the top of your lungs something from Guitar Hero, humming the World of Warcraft theme or whistling the Super Mario theme. Some of the biggest earworms ever. I you want to experience a whole lot of video music and themes in ways that you may not have thought before then check out Video Games Live: Level 2.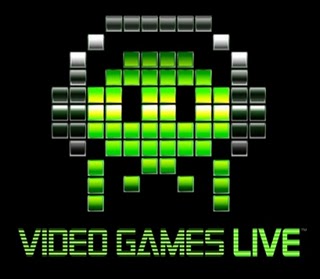 Featuring music from the greatest video games of all time as performed by top orchestras and choirs from around the world, Video Games Live: Level 2 features the Louisiana Philharmonic Orchestra performing along with exclusive video footage and music arrangements, synchronized lighting, special fx, solo performers, percussionists, live action and unique interactive segments, creating a entirely unique entertainment experience.
Created and produced by world famous video game composer Tommy Tallarico, the Video Games Live: Level 2 CD features 16 musical performances (2 additional tracks on the download version), and the DVD and Blu-Ray include never-before-televised music and video from Super Mario Bros., The Legend of Zelda, Sonic the Hedgehog, Halo, Warcraft, Chrono Cross, Castlevania, Guitar Hero, God of War and many more, as well as a special Classic Arcade Medley featuring games from Pong to Dragon's Lair and Tetris, and more than three hours of bonus material. Filmed in New Orleans this past April in high definition with 5.1 audio surround sound, the concert features the Louisiana Philharmonic Orchestra, a 34-person chorus; a number of soloists including pianist Martin Leung, flautist Laura "Flute Link" Intravia, original vocalists from the games; plus a rock band featuring Tallarico on guitar, lasers and special effects.
I know this is not an official trailer of the show but this is just a sample of what you will find on the disc! I love this dude!
Ryan's Rating: 7 out of 10!!
Pros:   Most of the songs you will know and love.
Cons:  Not for someone who doesn't care about video games or music…pretty much what the whole disc is.
The views and opinions expressed on this blog are purely that of the blog owners. Any product claim, statistic, quote or other representation about a product or service should be verified with the manufacturer or provider. I have been given a product free of charge, but that does not impact my views or opinions.
Comments