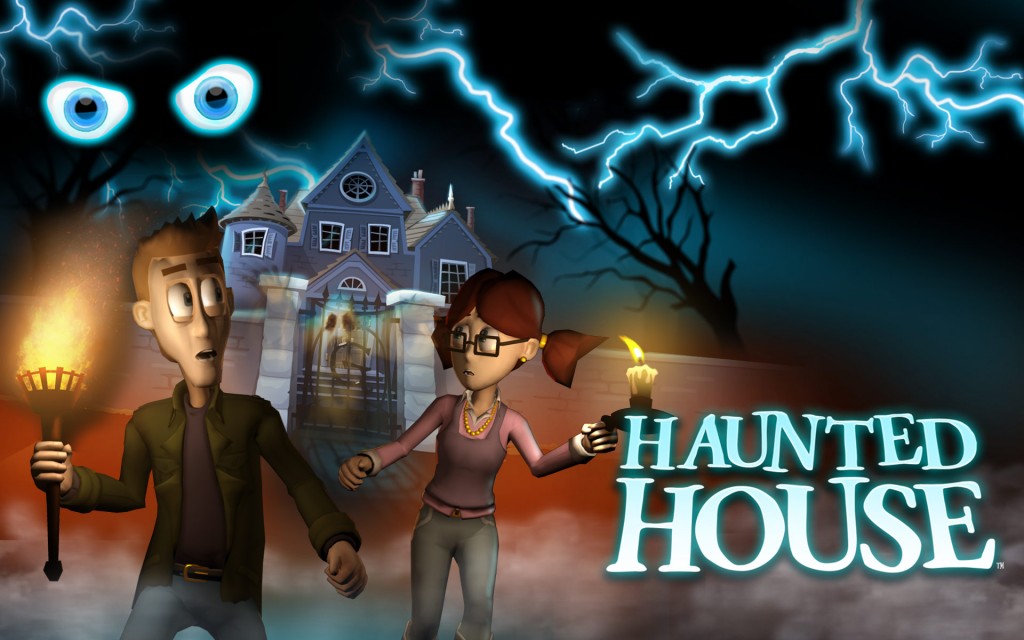 Back in the day there was a game that took families by storm. It brought them together, got them a little frightened, and made them want more. I did not have the honor of playing this game in my youth because I came from a family that never even thought about having a game system in the house until I asked for one. Atari's Haunted House became an instant classic when it hit the market in the 80's. 30 years later, those kids are moms and dads, and able to share this classic game with the new generation of gamers they are raising.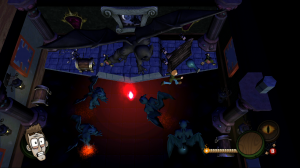 Atari has given Haunted House a modern game-play update mixed with the proven fun factor and suspense of the original blockbuster game, and is now a new game for the Wii, Xbox Live and PC download. Jump into fast-paced action as you explore new environments and discover hidden secrets – but beware – danger lurks behind every corner! You'll have to combat rats and bats, ghosts and gargoyles to survive the Haunted House and solve its mystery. Use powerful light sources to defeat enemies and reveal secret doors and hidden treasure.
The Old
This classic game has been remade for a new generation authentic replication of arcade gameplay, rich 3D environments, interactive objects, dynamic story-lines, and new characters. Haunted House empowers the user as the grandchild of the main character who got lost in the original game looking for the magical Urn 30 years ago. The user must navigate their way through new spooky environments, enemies with enhanced game play and new items regarding their grandfather's whereabouts.
The New
Atari's classic groundbreaking game is back with more chills, cool new unlock-ables and plenty of scary new enemies! Over thirty years have passed since your grandfather, Samuel Silverspring, disappeared without a trace. When a mysterious letter arrives claiming to have insight on your grandfather's whereabouts, you are led back to the place he was last seen, Graves Mansion. As you dare to embark on this spooky adventure to uncover the truth about your grandfather, you are forced to face your fears in the dark depths of the Haunted House?
Ryan's Rating: 7 out of 10!!
Pros:   Fun, refreshing, and very fluid game-play that kept the kiddos staring at the screen.
Cons:  I just wish the original was included as an extra bonus from the main menu.
The views and opinions expressed on this blog are purely that of the blog owners. Any product claim, statistic, quote or other representation about a product or service should be verified with the manufacturer or provider. I have been given a product free of charge, but that does not impact my views or opinions.
Comments