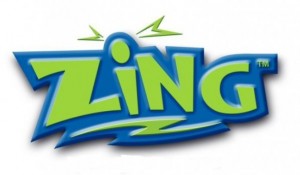 Summer time is the best chance to get your kids outside doing stuff. We have recently implemented a family outside time a few times a week. We have limited TV and game time in addition to the new outings. I have been working with the kids on stuff like soccer, plain old catch, and weight lifting. I do want to keep it fun for them though so it doesn't feel like regular old exercise.
The folks over at Zing Toys sent me a couple of items to help me out with my task. They sent me a Z-Curve Bow & Zing-Shot Launcher. They are the ideal toys to get the kiddos up and active in the backyard and we have even taken them to the track lately to really let them fly far.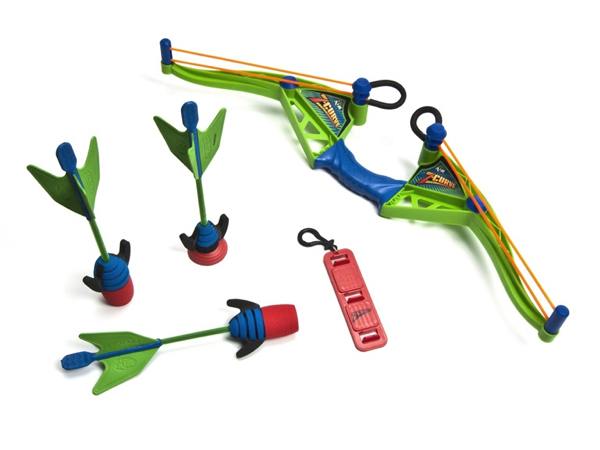 Kids can pretend they're a modern-day, sharp-shooting Robin Hood with the Z-Curve Bow, the ultimate foam bow & arrow combo for indoor and outdoor entertainment. Hook the arrow into the loading zone through the patented loops system, pull back, then it's Ready…Aim …Fire! Kids can work on becoming a master marksman by loading up their choice of a stick-anywhere ZARTZ® SOFTEK™ foam arrow for high-tech archery and target practice, or a long-range Red-X ammo soft-foam arrow for bounce-back action!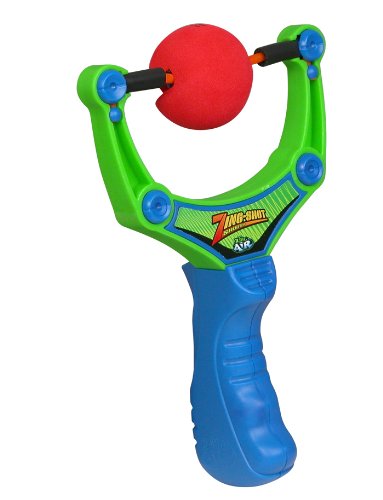 Ryan's Rating: 6 out of 10!!
Pros: Fun and safe.  Kids loved them and pretended to be archers for hours when I first opened them.
Cons: The kiddos did have a problem getting the arrows and foam balls in the weapons quickly and I wish there was an easy way to purchase extra ammo.

The views and opinions expressed on this blog are purely that of the blog owners. Any product claim, statistic, quote or other representation about a product or service should be verified with the manufacturer or provider. I have been given a product free of charge, but that does not impact my views or opinions in any freakin' way.
Comments