I tell you one thing.  You probably would think that we are stocking up on emergency food in case of some end of the world ordeal was going t happen.  Just the other day Crystal informed me that she had bought some boneless skinless chicken breasts in bulk.  Usually when we buy in bulk that means like the 10lb. bag of chicken at Sam's that most would think is ginormous.
Crystal called me and asked me if we had enough food storage bags at the house and if not she was going to pick up some since she was out and about.  When I got home she asked for my assistance in trimming, separating, and bagging 40lbs. of Chicken!  These things were inside a box like what you see at a supermarket.  These chicken must have been on some new steroid testings too because these were the biggest breasts I have ever seen (stop laughing).
I am for saving money and all but that was an intense amount of chicken all at once.  She got 40lbs. of chicken breasts for $67.  That is a pretty awesome deal.  We even went ahead and made chunks and strips in addition to the whole ones.  I think we actually ended up with about thirty-some-odd food storage bags when we were finally finished with packing them all in.  In the future we are definitely going to stay "abreast" of chicken deals.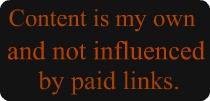 Comments