Hey everyone! Ryan here and I just wanted to take a few seconds of your day and introduce you to someone new. I have always wanted Daddy Digest to be a hub for other dads to connect but sometimes it is very hard. Some dads would love to even start their own site but they are already swamped as it is trying to take care of children, wife, and life.
Well…here is one of those dads and also one superb writer…meet Brian.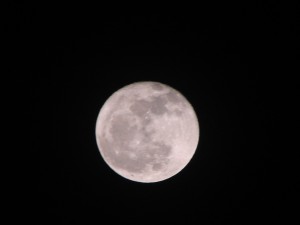 Hey everybody!
Ryan and I met in the online game City of Heroes, as part of the City of Heroes podcast events. The two ofus struck a really geeky sort of friendship, between gaming, podcasts, comic books, and fatherhood.
So I should properly introduce myself. I'm a husband of 24 years, a father of two, (18 and 13), a gamer, and a self published storyteller. I live in Southwest Pennsylvania. My family moved around a bit before settling into life in PA. Many people comment on my mixture of Ohio, New York, and Southern PA accent. (Which is nothing compared to Ryan's Texan accent. IMO.) I have a wide range of hobbies, but I think writing is my one really love best. It only took me 40 years to believe in myself enough to try. I won't be giving up my day job any time soon. Which by the way, after a long and twisting road, I find myself as a Loan Officer for a bank. A far cry from my college major, but its were life led me.
My personal motto is "Life is too short not to laugh." It was this attitude that won me my wife's love, as she'll tell you, (even after 24 years) I'm so not her type. I make her laugh and smile though, and that's all it took. (Well, that and a dinner at Red Lobster.)
That's who I am and I hope to share some of my life's adventures with you.
Brian Moon.
If for some bizarre reason you'd like to contact me, you can find me at:
@Moonlyte on Twitter.
My Storytelling stuff is at:
http://moonlyte.net
Or you can email me at:
Moonlyte01@gmail.com
Comments