This is a partnered post. As always, all thoughts and opinions are my own.
Easter is a big holiday in our household.  The entire day is filled with church, family, and food.  The church part is pretty much taken care of on its own and has been for hundreds of years.  The family part is easy because you were born into one and have more than likely brought your own little family into the picture.  But, that leaves one little issue left to cover…the food!
What are we having?
Who's cooking it?
Are we going out instead?
Will there be enough time to get everything done and still have time to spend with the family? Probably not.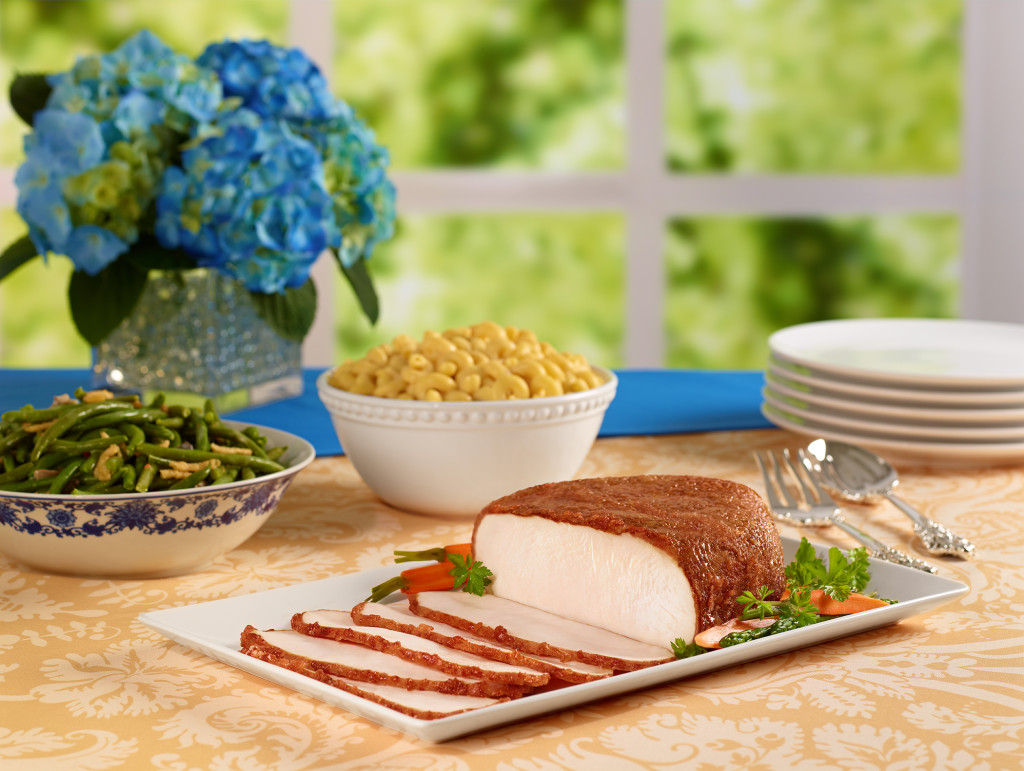 Look, with all that goes on Easter Sunday you don't need the family meal to be stressful. Mom doesn't need to be spending the day before, the morning of, and all afternoon in the kitchen. It's not right. But, there is a spiraled light at the end of the tunnel…
There is one place that can help take the weight off your shoulders, a load off your mind, and keep you out of the kitchen more this Easter.  HoneyBaked Ham is that place.
For three generations HoneyBaked Ham has been committed to bringing the authentic, spiral-sliced and glazed ham as well as other phenomenal products they've become legendary for. Whether it's traditional you're looking for or leaning in the direction of starting new traditions, HoneyBaked Ham has you covered.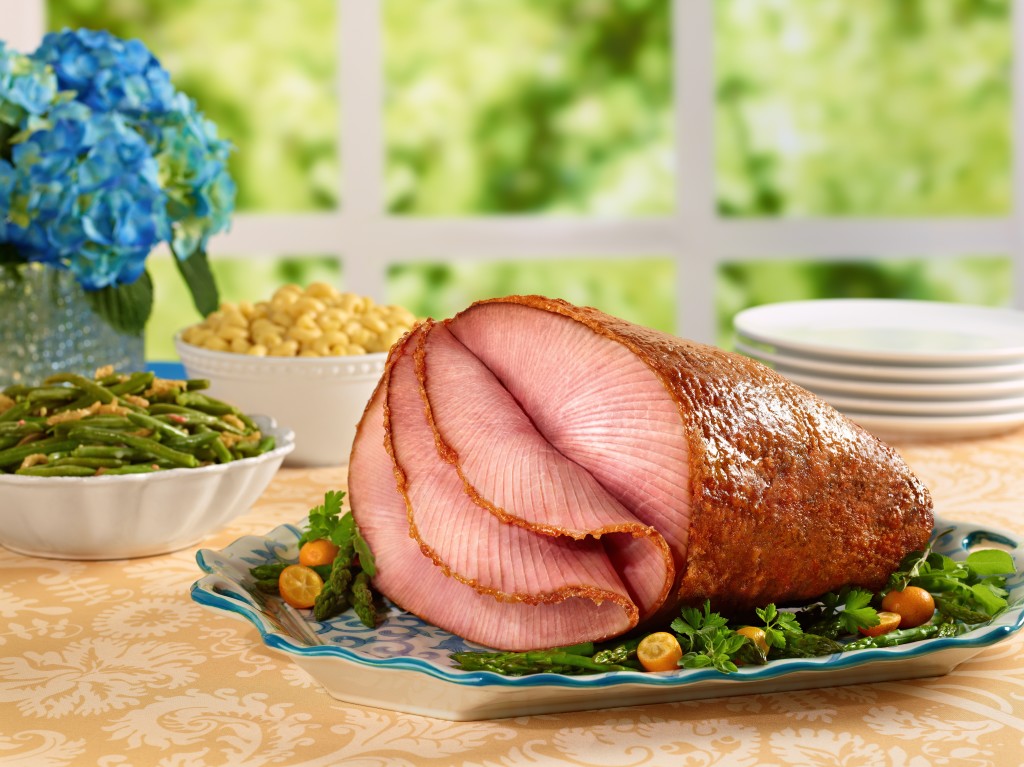 You can stay traditional with the classic HoneyBaked ham, or any of their mouthwatering turkey selections, or you can think outside of the box with a sandwich bar. A winning combo includes tender HoneyBaked Ham, Swiss cheese and golden yellow mustard.
However, if you really want to be bold and think differently this year…think beef. From prime rib to tenderloin, HoneyBaked is your source for the finest beef dishes. Pot Roast, Sliced Beef Brisket, and even Beef Wellington are some of the choices that you could bring to your table this Easter.
And it doesn't stop with the entree's. With side dishes like Broccoli Rice Casserole, Yukon Mashed Potatoes, Green Bean Casserole, Sweet Potato Soufflé, and Cornbread Dressing, no one will the leave table hungry this Easter.
To help you with your Easter lunch or dinner, I have a $50 HoneyBaked Ham gift card for one lucky reader.
Comments