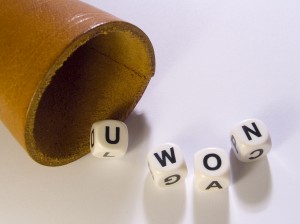 I bet you are asking yourself "is he serious…three winners?" The answer is yes. Here we go. Also, stop talking to yourself.
The first winner is for the Redbox promo codes. The winner iiiiiiiiiiiiisssss….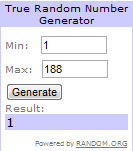 #1 Michele McLaughlin!
The second winner is for the Things Remembered giveaway and the winner iiiiiiiiisssssssss….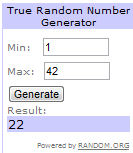 #22 (a different Michelle than the last one) Michelle!
The third winner for the Cars 2 giveaway iiiiiiiiiiiiisssssssss…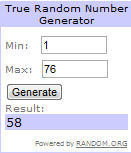 #58 Pauline M!
Thank you to all who entered! Congrats to the winners! You have 24 hours to reply to me.
Comments