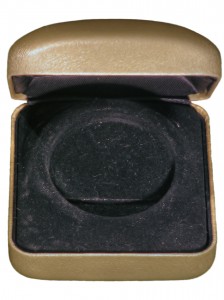 For the longest time I thought I had a problem.  Not a drinking problem or a gambling problem, but a problem losing something very important over and over.  My wedding ring has had a history of not wanting to stick around much.  I have currently been the owner of three wedding bands and it's not because I have walked down the aisle three times.
Right before Crystal and I got married over nine years ago I had a difficult task of figuring out what type of ring I wanted.  I knew that I did not want a plain old yellow gold band.  I really checked out a good bit of men's platinum, men's white gold, and men's tungsten rings.  I knew that platinum would be silly for me to get because it would have been a bit out of my price range (I had already spent enough on her platinum set).  I purchased an amazing wedding ring that was white gold and had a few diamond baguettes in it.
Needless to say, five years later I stuck my wedding band in my back pocket one afternoon before painting my daughters room purple (as to not get paint on it) and realized that the pocket had a hole in it hours later.
A year after that I picked up another $50 band at a department store and left it in a bathroom somewhere while washing and drying my hands.  I just HAD to make sure that there were no germs hiding under that ring!
The latest one was  just some super cheap band that I picked up at some store in my daily travels.  I think that the kids actually picked it up and then it disappeared into the void.  I'm sure I will find it on an action figure one day as the boys probably used it as a royal crown for someone.
I have made a promise to myself that I will go at this one more time and I vow to not lose this one.  I have been going over some options and found some really great rings that are made of tungsten.  Men's Tungsten Online has a really sweet selection of rings.  I just wish that they would have an accidental idiotic husband loss insurance.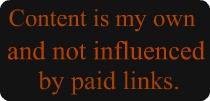 Comments