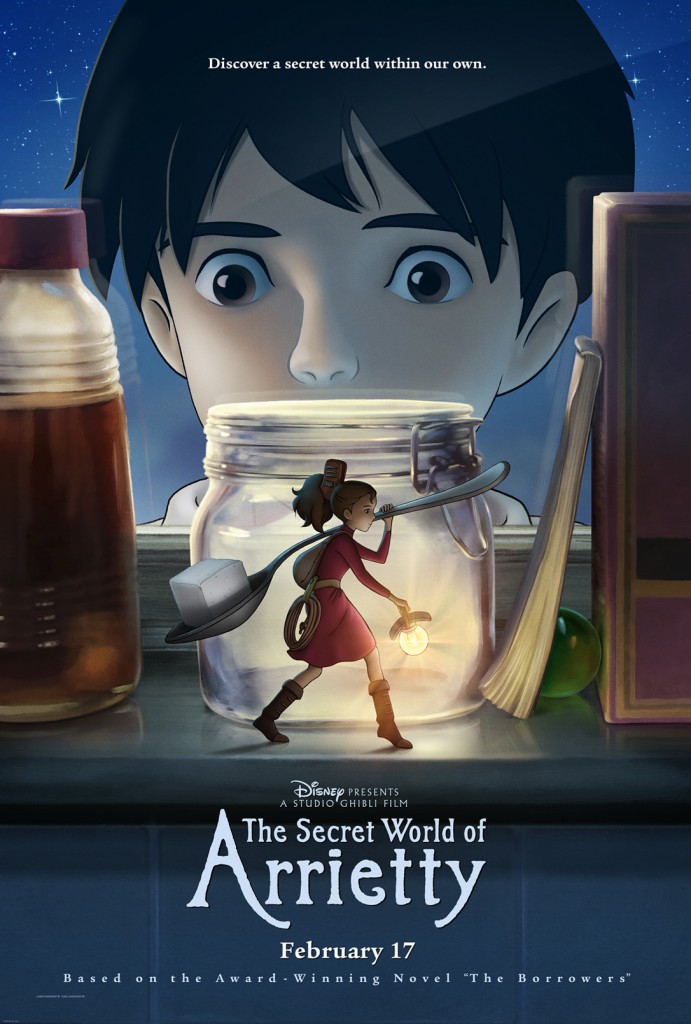 While in L.A. a few weeks ago I got to see a special screening of a movie called The Secret World of Arrietty. Crystal and I got to see it in a small screening room inside of the Dick Clark Productions studio. I love all animated genres and have had a great time with animes in the past. The Secret World of Arrietty is an animated adventure based on Mary Norton's acclaimed children's book series "The Borrowers. This is an animated feature that really pushed it when it came to Crystal because it really walks the line of "anime looking".
After seeing the movie she came around and thought it was something really fresh and took you where you didn't think it would take you. Traditional Japanese animation, or anime, doesn't typically take the traditional "western" storyline approach like our movies do here in America. That's what kept her entralled.
Arrietty (voice of Bridgit Mendler), a tiny, but tenacious 14-year-old, lives with her parents (voices of Will Arnett and Amy Poehler) in the recesses of a suburban garden home, unbeknownst to the homeowner and her housekeeper (voice of Carol Burnett). Like all little people, Arrietty (AIR-ee-ett-ee) remains hidden from view, except during occasional covert ventures beyond the floorboards to "borrow" scrap supplies like sugar cubes from her human hosts. But when 12-year-old Shawn (voice of David Henrie), a human boy who comes to stay in the home, discovers his mysterious housemate one evening, a secret friendship blossoms. If discovered, their relationship could drive Arrietty's family from the home and straight into danger.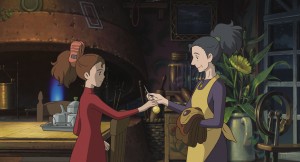 I know that the kids are going to love this movie especially Taylor who will just fall in love with Arrietty and how strong she is despite her size. Hope you all get a chance to check it out as it hits theaters on February 17th, 2012!

Comments