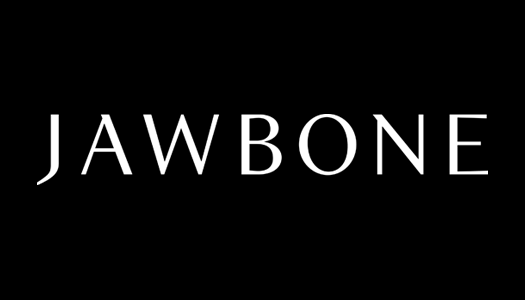 I don't know about all of you but I need my hands be free to do a lot of other stuff rather than hold onto a cell phone all day long.  I searched around different brands, different stores, different models and I still did not know what Bluetooth headset to get.  I did remember however that there was a brand called Jawbone that a lot of middle-aged men in suits, ties, and shiny shoes that would blind you if you looked straight at them used.  Times have chenged and so has Jawbone's style. Nowadays, Jawbone has come out with a line that is sleek, elegant, and all-around architechual looking at times.  The two that I'm going talk about are the Jawbone ERA and the Jawbone ICON HD+THE NERD.  These headsets are absolutely amazing, smart, stylish and do exactly what I need them to do.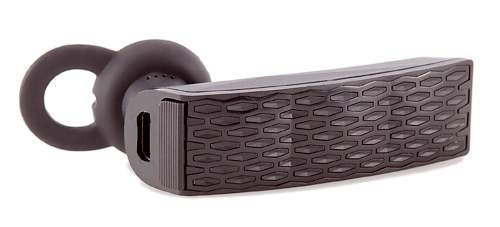 First off let's start with the Jawbone ERA.  This bad boy has motion control that means you can magically control your headset with a shake shake to enter pairing mode or tap tap the headset to answer phone calls.  Built in motion sensors create new interactions and levels of intelligence.  This thing is seriously smart.  Also, you can listen to music listen in HD, caller ID by name and it has automatic volume control.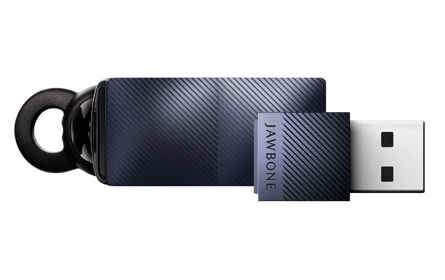 The ICON on the other hand, has many of the same functions as the ERA but with the little NERD adapter that you can plug in to any USB port like a computer.  It will turn your computer that does not have Bluetooth into a Bluetooth capable device.  Another thing with the NERD and the ICON HD is that my laptop currently is not Bluetooth capable.  We were on an airplane a couple of weeks ago and all I had to do was plug the NERD adapter in to my laptop.  Then I was able to listen to a movie in HD when I could not previously.
Both of these headsets come with Noise Assassin.  The Noise Assassin is the original background noise killer and this is the only full noise canceling technology on the market developed for use by real commanders and helicopter pilots in our armed forces.  I'm telling you…this technology is stunning. One thing that I love about these headsets is I can walk in the door after coming home from work with my ERA in my ear paired with my cell phone, walk over to the counter and have the ERA connect to my iPad.  Then watch a video on YouTube through my iPad and then get a phone call on my cell phone and be able to answer on the same headset. Multitasking Maestro!
If you're doing some last-minute holiday shopping or you have some gift cards to blow after the holiday season you have to put these on your list. These are some incredible headsets and I know if you are a busy parent, all around geek, or someone who needs to do more with their hands that you will just love these headsets.  Check them out today!
In fact….I have NINE Best Buy gift cards to help you out a little bit to maybe put towards one (or both) of these headsets!
Giveaway
Nine  (9) winners will receive:
A $25 Best Buy Gift Card!
How to Enter
Tell me if you have ever heard of the Best Buy Rewards Card and if you have one?
Extra Entries Available
After you have completed the first entry, you are eligible for additional entries. Make sure you leave a separate comment for EACH entry. Each counts as one extra entry unless noted otherwise.
Subscribe to Daddy Digest by reader or email.
Like me on my Facebook Fan Page.
Follow Daddy Digest on Twitter AND Tweet about the giveaway. Leave the URL to the Tweet in your comment. You can tweet once a day, but remember to leave the URL to each tweet.

This giveaway will end on January 5th at 10:00 PM Central time. Winner will be chosen via a random number generator. Giveaway is open to US entries. The winner must contact me in 24 hours to claim their prize. Good luck to everyone!
The views and opinions expressed on this blog are purely that of the blog owners. Any product claim, statistic, quote or other representation about a product or service should be verified with the manufacturer or provider. I have been given a product free of charge, but that does not impact my views or opinions in any freakin' way.
Comments