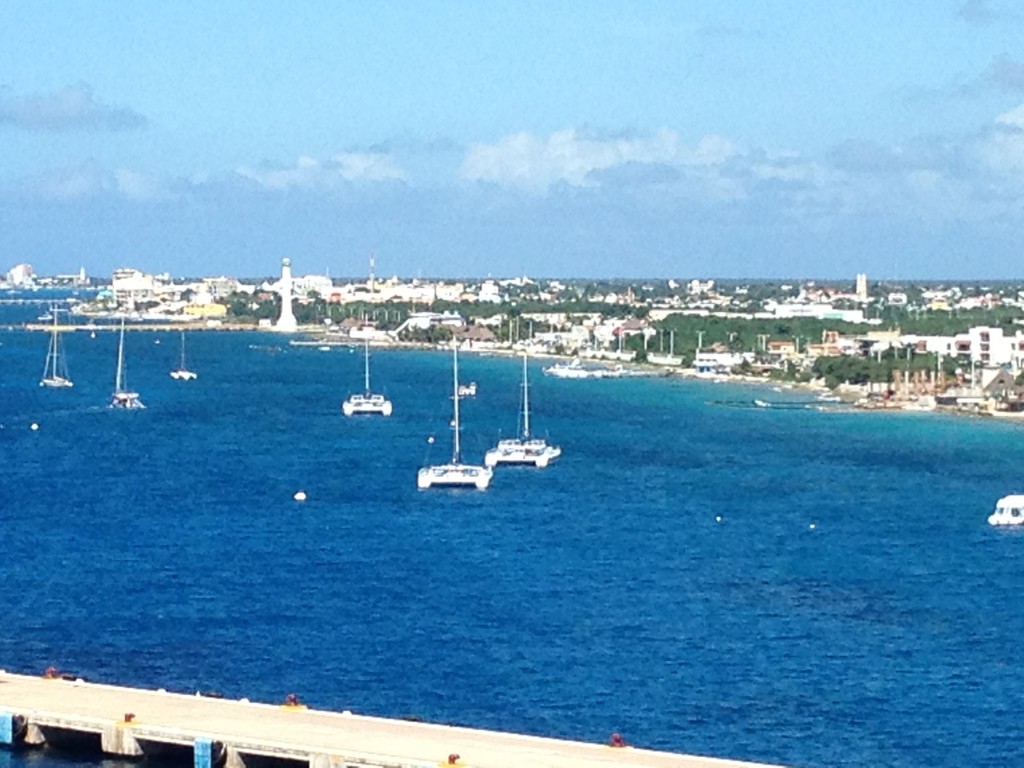 Crystal and I just celebrated our ten year wedding anniversary together. We decided that this year we would not be exchanging gifts and thank goodness because that can be very stressful at times. We decided since most of all her travels are due to work and when I do travel I end up working the entire time and then back to the grind as soon as I get back home. Not a fun thing to do. Also, all of my other vacations have been filled with moving, house projects, saving endangered species (not really), and kid stuff. This concoction of family stuffage makes it really hard for me and the wifey to spend quality time with one another…not THAT quality time. Well…maybe it's included in there somewhere. ANYWAAAAYs…..we had to decide where we wanted to go on a getaway/vacation/anniversary celebration and agree on it.
We knew that the cold months were coming up soon and Crystal didn't want to have to be miserable any quicker than she has to be so an Alaskan getaway was off the table. We thought about going to a far away tropical destination like Hawaii and staying somewhere like the Hanalei Bay Resort to where it has the comforts of home but she dreaded the plane ride while having a fetus along for the ride. It then donned on us that we could do the exact same thing we did on our original honeymoon…a cruise.
A cruise was the logical answer for the both of us to go on. No schedules, people waiting hand and foot on you, and of course all you can eat everything! We took a Carnival cruise and sailed to Cozumel and the Yucatan Peninsula on a five day ride on the ocean. It was the best bang for our buck because it was really economical and everything was included! We relaxed on the boat the entire time! We only got off at the Yucatan for 10 minutes and then spent a few hours in Cozumel walking around the city. We couldn't have the pregnant lady away from the buffets that long!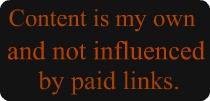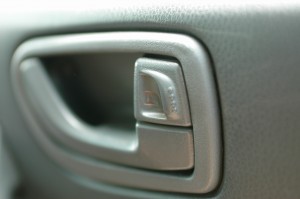 The other day we were going out and my son stopped at my wife's car door. Now I figured the boy was going to pick on her by sitting in her seat and call shotgun. Instead he opened the door for her and then closed it once she was in. Now it's been awhile since I've done that. Not because we're an older couple and I don't do that anymore, but because I've taken to opening the door for my daughter. She sits on my side of the car.
It's evident that they're my kids when it comes to their sense of humor and their love of all things geeky. It's the things I don't really think about, like holding open a door that surprise me. I didn't tell him to and heaven knows he didn't learn it from video games or from TV. So he got holding the door open from watching me. As my daughter was heading into her senior year, she and my wife had a conversation about guys and what she was looking for in a man. My wife told me later that amongst everything else, my daughter said that "he has to make me laugh like dad does, and he has to respect me the way dad respects you."
So it hit home, that the way I treat my wife is the way my son will treat his wife some day. I've taught him to tie his shoes and that DC has better villains, but Marvel has better heroes. What he's really learning is how to live his life and how to treat others, by watching me.
That can be a scary thought.
Brian
How could I be upset with my son for sneezing? He did as he was taught and covered his mouth and nose when it happened. Is it his fault the mucus build up in his head released all at once? The scene couldn't have been done better by Nickelodeon. His first expression was one of shock and mimicked my wife's expression pretty well. Then he turned to me… I'm sorry, maybe it's just a guy thing, but it was pretty funny. For once, mom's stern "behave yourself or else" look was turned at me and not at our son. We sent him to the bathroom to wash the slime from his hand and face and to also bring back wet paper towels to clean the church pew. My son looked at me as he returned and broke into a smile because… well I was still having difficulty controlling my laughter. I'm sorry, but it was really funny… It's not every day that you see projectile mucus from a sneeze. The way it hit his cupped hand and ricocheted was a once in a lifetime shot.
So there he was sitting between my wife and myself not knowing which parent's example to follow, mom or dad. Of course, he started following my example. Well before he could get into serious trouble, we sent him down to help with the little children. That left me in the pew next to my wife. Whenever the thought crossed my mind, I'd smile, and she'd squeeze my hand painfully to remind me to behave. Well I made it through church without laughing out loud, but my son and I laughed the entire ride home.
Brian.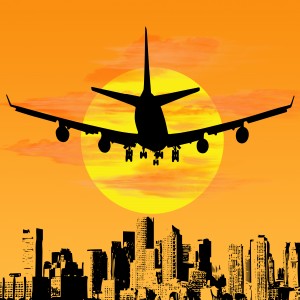 Ah, travel. Summertime is one of the most busiest times of the year for travel. Kids are out of school, vacations get underway, and gas prices rise slightly. With my job I have to schedule the next years vacation the previous year in November. Are you confused? Well let me break it down for you.
Every November I choose my weeks of vacation for the following year. This leads to a very stressful couple of weeks before trying to figure out what weeks I have (want) to take. Another bad thing is that it is all done by seniority. So, the guy thats been there 32 years will most definitely get his preferred weeks while I would have to wait until my choosing time rolls around. I'm not complaining though I usually do get the weeks that I want. It could be worse though, I could end up not getting any vacations at all. But it does make it very stressful, especially if there is a week that I really really want and someone or several someone's have already chosen that week. Having my vacations done like this has pretty much always worked out for the almost decade that I've been with this company.
I just got back from a weekend trip to New York City with my three kids and my in-laws. I knew that I was going to experience the city in August with my wife Crystal but I had an opportunity to take a quick trip a little earlier in the calendar.  I really would love to again one day even after my upcoming August trip to be able to experience the city during Christmas time or any turkey holidays (because most of the holidays revolve around the commencement of us gorging on these birds around the last third of the year) so that I can see this magical city in…from what I hear…one of it's most magical and alluring times.
Having to plan such a big getaway in such a small amount of time…..my nerves got a bit rattled. Questions arose. What do I do if I forgot stuff? What happens if we lose our luggage? I relaxed though and felt better when my kids reassured me that we could just go to the store and buy everything all over again. They have all of the answers.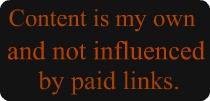 I am no sports guy.  I am, however, a huge TV watching guy.  I usually tune in or record the "big game" and skip all of the football and just tune in to watch the commercials.  Seriously.  I do not have time in my life to dedicate to following an activity that I am not actively participating in or have any part in. Yes I played sports when I was younger but I just can't see spending a ton of time watching sports on TV.  I know there are some people that do and if they have the time for that then awesome.  I am in no way ragging on them….I just don't know how they do it.
I do have time for commercials though.  They are so quick and so packed with content in such small packages.  I also like Twitter because you can say so much within 140 characters.  In addition to those I am also pretty fond of Kia Motors ever since my mother in-law got a Soul (the car not the actual).  So I want to invite you guys this Thursday from 7pm-8pm ET to talk about all of those things and much more as me and some other really great dads talk about Kia and their big spot during the big game this year.
The other dads will be Josh of @dadstreet , Drew of @BenSpark, Daniel of @M_oa_SD, and Adam of @DadaRocks.  So come and join the convo!
KIA MOTORS DREAMS UP SUPER BOWL COMMERCIAL STARRING SUPERMODEL ADRIANA LIMA, ROCK LEGENDS MÖTLEY CRÜE AND MMA FIGHTER CHUCK LIDDELL
"Mr. Sandman" Brings a Dream to an Unsuspecting Couple in 60-Second Spot to Introduce New 2012 Optima Limited; Kia is First to Premiere Super Bowl Ad in Movie Theaters
"Drive the Dream" campaign's soundtrack includes The Chordettes' recording of "Mr. Sandman" and Mötley Crüe's "Kickstart My Heart"
Noam Murro, director of the upcoming Warner Bros. and Legendary Pictures' "300" prequel, helms fast-growing automaker's Super Bowl ad for second consecutive year
IRVINE, Calif., January 25, 2012 – Dreams have been a topic of speculation and interest throughout history, and Kia Motors America (KMA) is tapping into the idea of dreams revealing true desires in a new 60-second commercial set to air during the fourth quarter of Super Bowl XLVI. In the spot, titled "Drive the Dream," the new 2012 Optima Limited races through a Gen X couple's wildest thoughts as they sleep, including: Victoria's Secret® Angel Adriana Lima waving the checkered flag at a speedway; an in-your-face Mötley Crüe concert; mixed martial arts legend Chuck Liddell battling in the ring; a heroine and hunk on horseback in a romance novel setting; champion bull rider Judd Leffew taming a bucking rhinoceros; and a fairy tale ending.
Kia returns to the big game for the third straight year with a fully integrated marketing campaign incorporating TV, cinema, digital, print, social media and in-dealership components. In a Super Bowl advertising first, the complete "Drive the Dream" ad will premiere on February 2 on more than 18,000 movie screens nationwide in National CineMedia's FirstLook pre-show program before airing in the game. Kia also will run 15-second teaser ads featuring Adriana Lima on TV and in cinema beginning on January 27, while also leveraging the Twitter and Facebook channels of the spot's celebrity cast. A special expanded version of the ad will be available at YouTube.com/Kia beginning on February 2.
"With more than 100 million people watching the Super Bowl broadcast and millions more viewing content online around the world, Kia will once again deliver a memorable, one-of-a-kind campaign that entertains people before, during and after the game and leaves them wanting to see the Optima Limited fantasy again and again," said Michael Sprague, vice president, marketing & communications, KMA. "We selected an eclectic group of celebrities and personalities for 'Drive the Dream' to enable us to tap into a diverse body of fan bases and leverage each talent's expansive social media footprint."
Created by David&Goliath, "Drive the Dream" opens with the familiar notes of The Chordettes' "Mr. Sandman" as a real-life Mr. Sandman enters the bedroom of an unsuspecting young couple who are asleep. After being sprinkled with "Sweet Dreams" dust, the woman smiles and envisions herself on a horse with a romance novel-like hunk in a beautiful green meadow. Meanwhile, Mr. Sandman accidentally stumbles and spills his entire night's dust supply on the man, launching an extreme dream sequence that begins with the roaring guitars of Mötley Crüe's "Kickstart My Heart" and Adriana Lima waving a checkered flag as he blasts around a race track at night in a Snow White Pearl Optima Limited with thousands of bikini-clad fans cheering him on from the stands.
As he circles the track with Lima looking on adoringly, the dreaming driver receives nods of approval from the band as bursts of flames and fireworks surround their stage as well as Chuck Liddell, champion bull rider Judd Leffew, and a pair of lumberjacks sawing a massive submarine sandwich.
"Mötley Crüe had a blast doing the Kia commercial," said bassist Nikki Sixx. "A hot model, a fast car, a pro fighter, pyrotechnics and rock n' roll…What's not to love?"
Much to the disbelief of Lima and drummer Tommy Lee, the high-octane dream turns into a fairy tale when the husband makes a conscious decision to drive the Optima Limited off the race track and into his wife's fantasy to win her back from Prince Charming.
"After working with Kia for the Super Bowl last year I was drawn to work with the fast-growing brand again by the idea of exploring people's ultimate fantasies in a fun and lighthearted way, and I am certain we have created a spot people will be talking about after the game," said director, Noam Murro.
As part of the "Drive the Dream" campaign, beginning on Thursday, February 2 consumers can download a $25 pre-paid test drive voucher (*1) at Kia.com that is redeemable after eligible consumers visit a Kia dealership and complete a test drive of any Optima model.
New for 2012 (*2), the Optima Limited adds a new level refinement to the premium technology, convenience and performance features found on Kia's award-winning turbocharged Optima SX. In addition to head-turning design, class-leading horsepower and fuel efficiency and a class-exclusive panoramic sunroof, the Optima Limited offers elegant touches that modern drivers would expect to find in the car of their dreams, such as: unique design 18-inch wheels, high-grade Nappa leather seating, LED accent lights, chrome exterior accents and sporty red brake calipers.
Kia's Unprecedented Growth
Kia Motors is the one of the world's fastest moving global automotive brands; from 2009-2011 Kia launched more new vehicles in the U.S. than any other automaker, and under the guidance of chief design officer Peter Schreyer earned a reputation as an industry leader in automotive styling. Kia Motors America's full line of fuel-efficient and fun-to-drive cars and CUVs has earned critical acclaim and dramatically increased consumer awareness, perception and consideration for the brand. In 2011, KMA recorded its 17th consecutive year of market share growth, thanks in part to the largest increase of any major brand in perceived quality(*3) and the industry's highest brand loyalty ranking (*4). Kia's U.S.-based manufacturing facility in West Point, Georgia – KMMG – is responsible for the creation of more than 10,000 plant and supplier jobs and builds the company's two best-selling vehicles in the U.S. – the Sorento CUV and Optima midsize sedan (*5). Kia's value and technology-laden 2012 model year lineup also includes the Sportage compact CUV, Soul urban passenger vehicle, Optima Hybrid, Forte compact sedan, Forte 5-door compact hatchback, Forte Koup two-door coupe, all-new Rio and Rio 5-door sub-compacts and Sedona minivan.
About Kia Motors America
Kia Motors America is the marketing and distribution arm of Kia Motors Corporation based in Seoul, South Korea. KMA offers a complete line of vehicles through more than 755 dealers throughout the United States and serves as the "Official Automotive Partner of the NBA." In 2011, KMA recorded its best-ever annual sales total and became one of the fastest growing car companies in the U.S. Kia is poised to continue its momentum and will continue to build the brand through design innovation, quality, value, advanced safety features and new technologies.
Information about Kia Motors America and its full vehicle line-up is available at its website –www.kia.com. For media information, including photography, visit www.kiamedia.com.
*1 – Test drive offer is valid from 2/1/12 to 3/31/12. To be eligible, test-driver must be 18 years of age or older with a valid driver's license. This offer is non-negotiable and non-transferable. One $25 Kia pre-paid vouncher per household. See Kia.com for complete terms and conditions.
*2 – Expected to be available in March 2012
*3 – Source: Automotive Lease Guide Spring 2011 Perceived Quality Study
*4 – Source: Experian Automotive Q2 2011 market analysis
*5 – Optima Hybrid is not built at KMMG
Disclosure: I have accepted a prepaid gift card and potentially other compensation from Kia Motors America, Inc. in exchange for my services to promote Kia's Twitter Party being held between 7:00 p.m.-8:00 p.m. ET on February 2, 2012.
Now that the holidays are over I think that I may need to be asking some diabetes questions. I'm serious guys. I have eaten so many cookies over the last few months that I think that my blood sugar level is dangerously high. I have cut back down though and I have not gained hardly anything at all. I was worried though at the time and had some serious diabetes questions because I thought I was gorging myself to death literally.
In other diabetes news, what about Paula Deen?  I know she is taking a great deal of heat over the fact that she came out and said that she has type 2 diabetes and claimed that she has known for some good time now.  I really don't see a huge issue with it.  I know she sort of cooks a bit unhealty but I don't think it is really an issue.  If she maintains her levels and lives a healthy life then why not?  It would be like me with my ADD.  Even though I take medication to help keep me focused, should I not help myself organized and maybe spread my intense focus to help others with tasks?
I know that I am probably a bit off task here but I just think we should maybe let Paula do her thing the best way she can and probably the only way she knows how.  Besides my stock in butter has never been better.  See Y'ALL!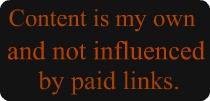 I swear my kids are going to seriously harm each other one day. They will beat the other to a pulp all because of a video game. The Kinect for the XBOX 360 will be charged as an accessory. I really can't believe how much one little device causes so much hysteria in my house.
It wasn't too long ago that I took advantage of a really great Toys R Us coupon code that helped me score some of the kiddos favorite characters in some new and exciting ways to play. Peyton could take a stroll in a story book with Elmo and Cookie Monster, Rylan could play with his very own gryphon in Fantastic Pets, and Taylor can dance the night away with titles like Victorious and Dance Central 2.
They do not get the physics of the games though. When it says stay still and that it is doing face recognition then that means stay still. They hit and fight each other to where the poor Kinect thinks that they are one ball of meat sack wriggling in front of it.
I have already expressed my dislike of the Michael Jackson games and some of these dance games run fairly close to the same embarrassment factor. At least there aren't as many pelvic thrusts in the Victorious game. Wait….I'm right…I think…..lemme go check real quick. Nope no thrusts are being thrown around here.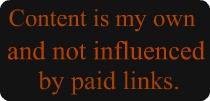 I tell you one thing.  You probably would think that we are stocking up on emergency food in case of some end of the world ordeal was going t happen.  Just the other day Crystal informed me that she had bought some boneless skinless chicken breasts in bulk.  Usually when we buy in bulk that means like the 10lb. bag of chicken at Sam's that most would think is ginormous.
Crystal called me and asked me if we had enough food storage bags at the house and if not she was going to pick up some since she was out and about.  When I got home she asked for my assistance in trimming, separating, and bagging 40lbs. of Chicken!  These things were inside a box like what you see at a supermarket.  These chicken must have been on some new steroid testings too because these were the biggest breasts I have ever seen (stop laughing).
I am for saving money and all but that was an intense amount of chicken all at once.  She got 40lbs. of chicken breasts for $67.  That is a pretty awesome deal.  We even went ahead and made chunks and strips in addition to the whole ones.  I think we actually ended up with about thirty-some-odd food storage bags when we were finally finished with packing them all in.  In the future we are definitely going to stay "abreast" of chicken deals.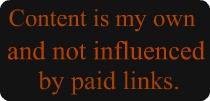 I know that I have mentioned it for sometime now. We've been trying to move. Since it's winter time and in the middle of the school year we decided not find a new house to move into right now. We thought we would just wait till spring when the kids are almost out of school and then we will be prepared to move when the summertime rolls around.
There is a lot of woods behind our house. There are several hundred acres behind us and it's always been overgrown with a lot of trees. We see deer coming into our yard, rabbits playing, and raccoons coming and getting into our trash.  Not much anymore I'm afraid.   Recently the land that was for sale….became sold. We soon found out that our new neighbors would be a business.
The business that would be moving in behind us is a culvert making company. You know those huge things that when you drive into the driveway that lets the water run through? Yeah those. They work 24 hours a day and at least six days a week so now will we see our woods behind us disappear. Even now they are clearing and burning the land. We're not too excited about that. I'm also not excited about having noise all night long everyday of the week. It is bad enough that we hear a lot train engine noise and train horns down the road after every train passes by. My luck they will have vehicles on their property that have special train horns for trucks installed just to make me extra crazy.
Waiting till next summer,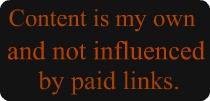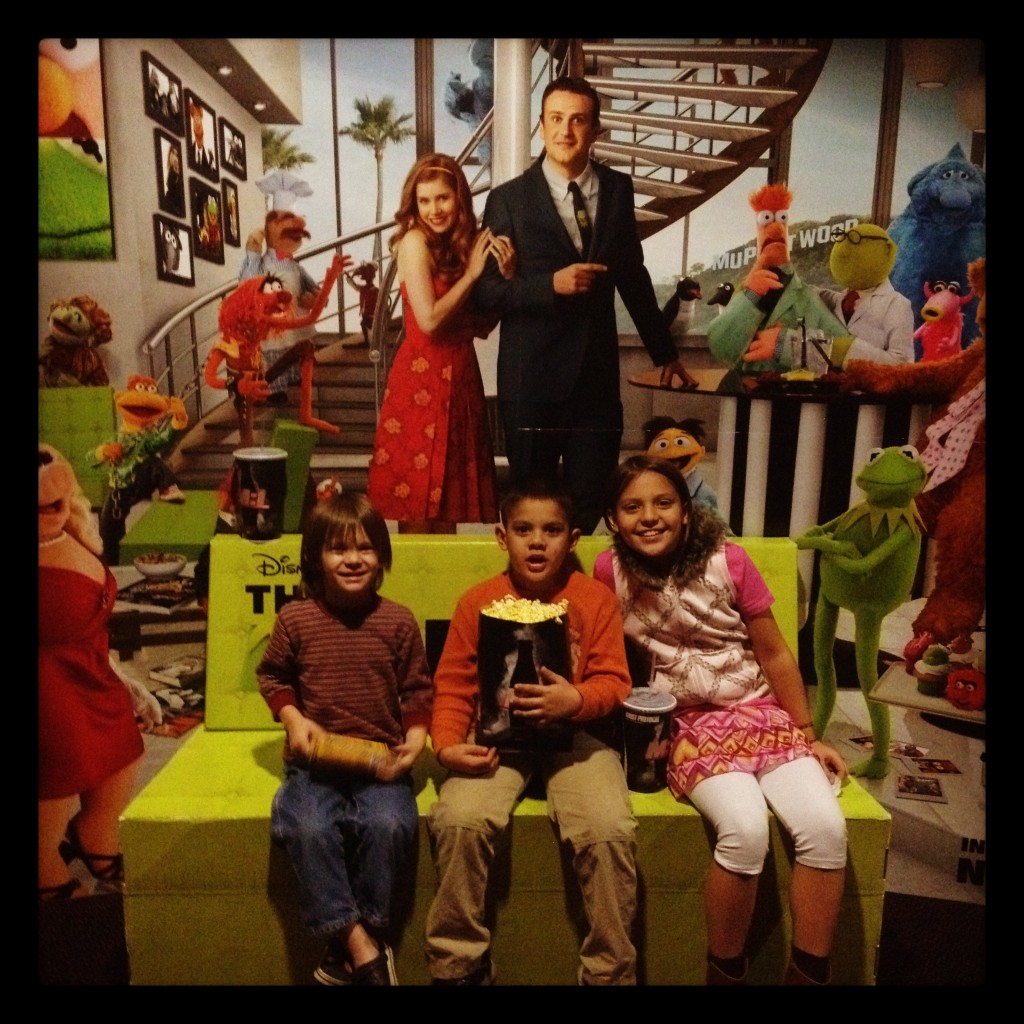 I grew up in a world where The Muppets were icons. During my time in L.A. a couple of months back we took a little venture on over to the Jim Henson Company lot. While we were there we toured the place and I got to see first hand the care and love that goes into this franchise. The most moving and inspirational thing that I saw there was a mural of some of the most iconic and most loved characters that anyone has ever created. I realized that most of Henson's creations and chracters have been splintered out to other companies therefore making a huge Henson reunion….almost impossible.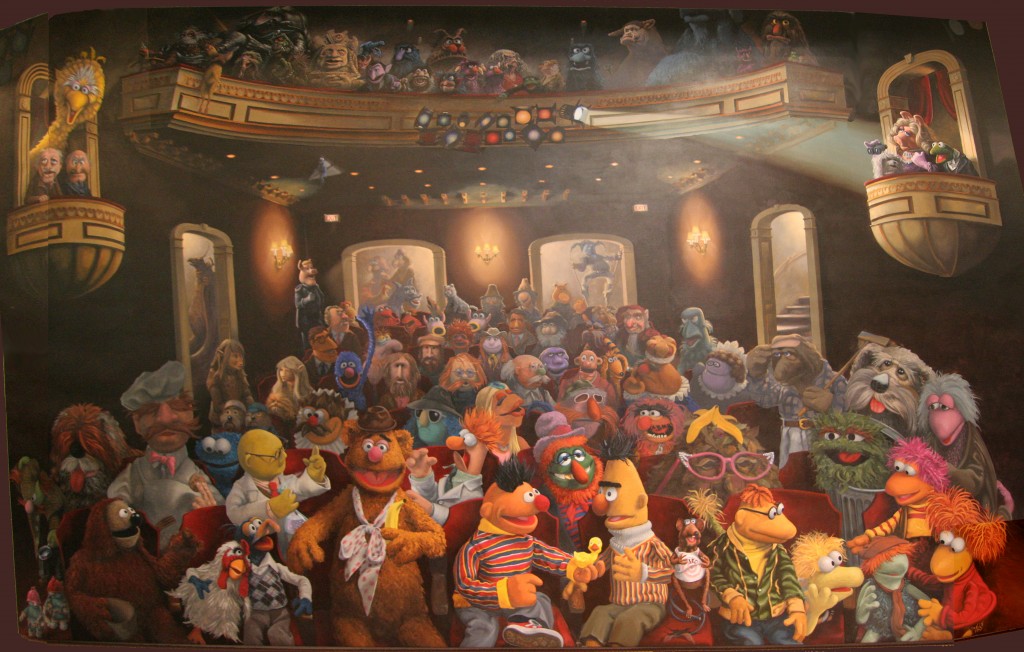 I took solace though in the fact though The Muppets were going to take another run at the big screen and get the old gang back together again. The movie was a brain-child of Jason Segel and Nick Stoller. We got to interview the co-writers of the movie that day in L.A. and they had some great insights on the Muppets. When Jason Segel (Forgetting Sarah Marshall, How I Met Your Mother) was asked if he was still in awe of the expeience he said "It was a childhood dream of mine. I have a list of dreams that I wanted to publish. One was being on David Letterman, which I did a few years ago. One is hosting SNL which I still haven't done but I think that I will soon. Then one was make a Muppets movie. And then be on the cover of Men's Health. Start the campaign for that. Rough."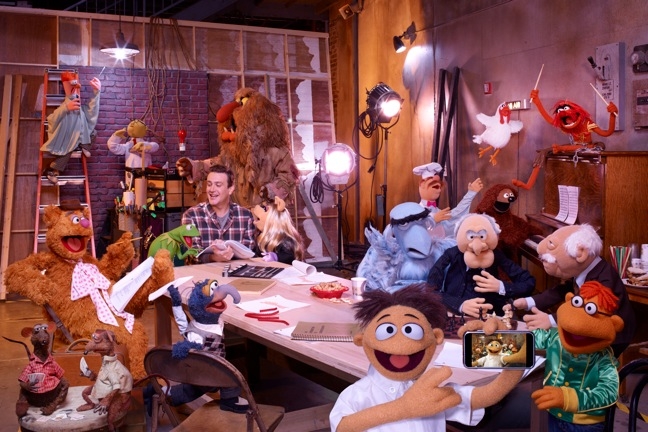 When Watching this film I really noticed that there was a definate attention to the past. Jason Segel said "I think what we look towards was the legacy that they had created with those first three movies and the TV show. That was really our model and we didn't have to stray very far from that time or try to update it or anything like that. The Muppets, their style of humor is pretty timeless and you know, comedy really moves in cycles." I think that Jason and Nick really wrote an adventure that holds true to the past and propels The Muppets into the future.
You don't have to take my word on what I think about the movie though. We also asked a couple of experts in the field of the Muppets what they thought of the movie and the script that the guys wrote. Kermit the Frog said "It was wonderful working with Jason. You know, Jason actually wrote this thing to begin with and it went through about 17 thousand rewrites but he's the guy who wanted to make this movie with us." Miss Piggy had a different take on it though. "Yeah, I don't really read the script. I just count lines." (Kermit clears his throat and chimes in) "Counts her lines."
If after all of that you still need convincing to go and see The Muppets, well then here it is from my kids first hand. It is their "pick" of the week…you'll see what I mean by that.

The views and opinions expressed on this blog are purely that of the blog owners. Any product claim, statistic, quote or other representation about a product or service should be verified with the manufacturer or provider.